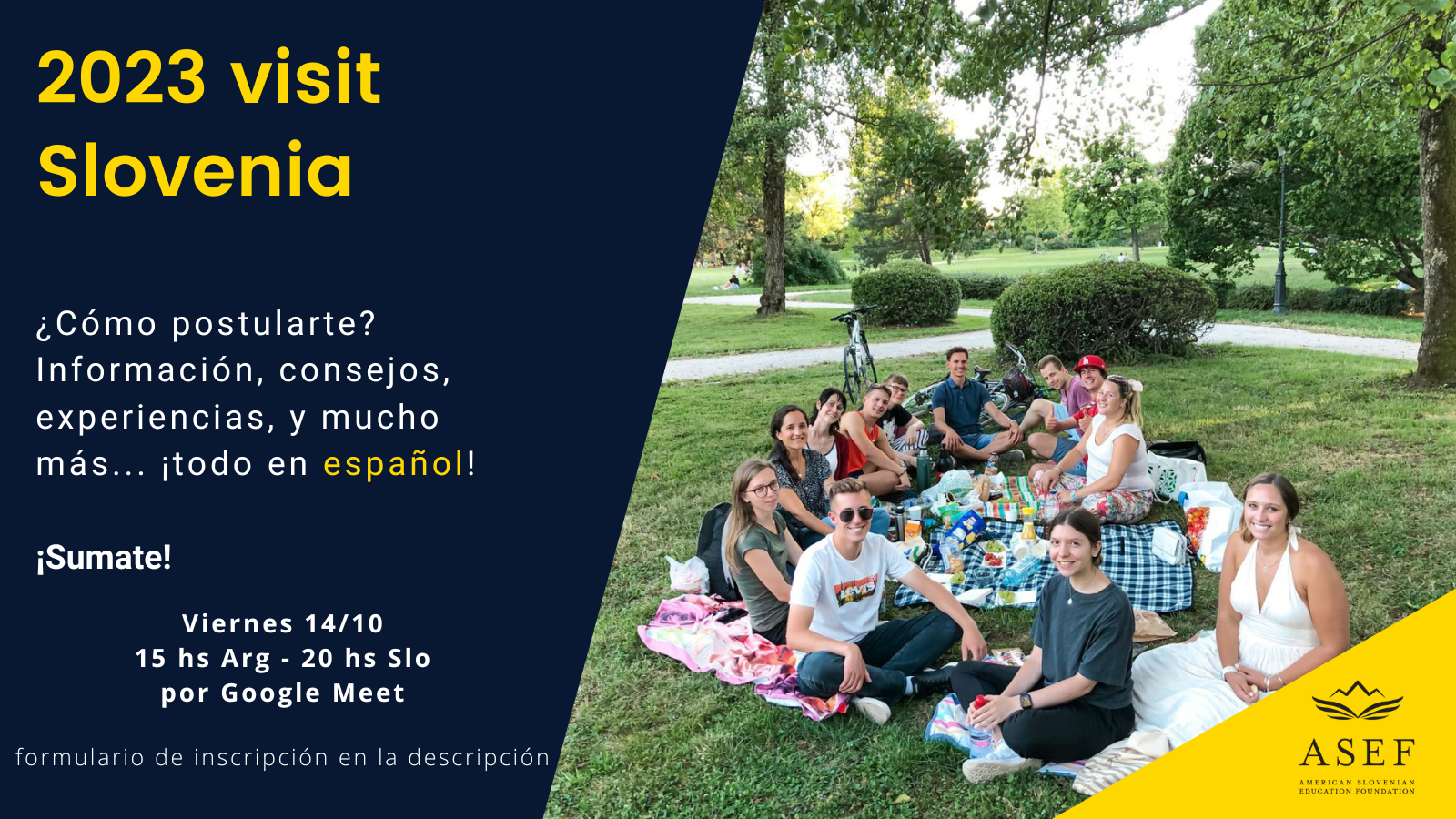 Presentation of the ASEF Fellowship Visit Slovenia in Spanish
October 14, 2022 | 8:00 pm | Google Meet
October 10, 2022
On Friday, October 14, at 8 p.m. (Slovenian time), an online presentation of the ASEF Visit Slovenia fellowship program will take place.
At the event, ASEF Junior Fellows will present the program and share with you important information and advice regarding applying for the fellowship.
The event will be held entirely in Spanish.
You can register for the workshop via the link below.