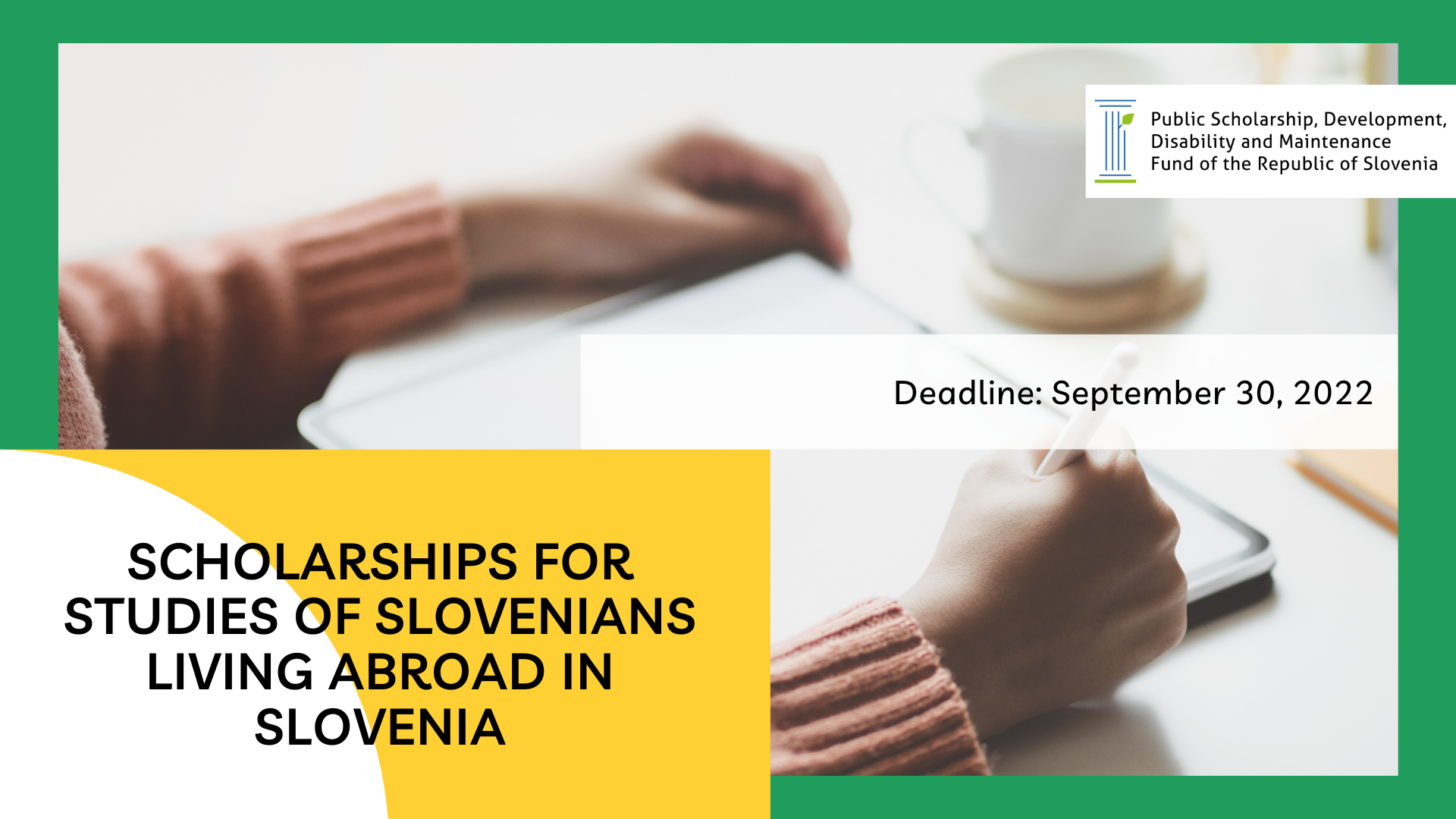 Open Call for Scholarships for Studies of Slovenians Living Abroad in Slovenia
The Public Scholarship, Development, Disability and Maintenance Fund of the Republic of Slovenia has published a call for applications for scholarships for studying in the Republic of Slovenia for Slovenians living abroad.
The scholarship is awarded to those who are enrolled in bachelor's and master's studies at an accredited educational institution at an accredited degree program in the Republic of Slovenia for the academic year 2022/2023. The scholarship for this academic year amounts to EUR 214,84 per month. 
You can apply for the scholarship until September 30, 2022.For more information about the scholarship and the required conditions, please visit https://bit.ly/3RukjDN (general information in English) and https://bit.ly/3e678dR (detailed information in Slovene).