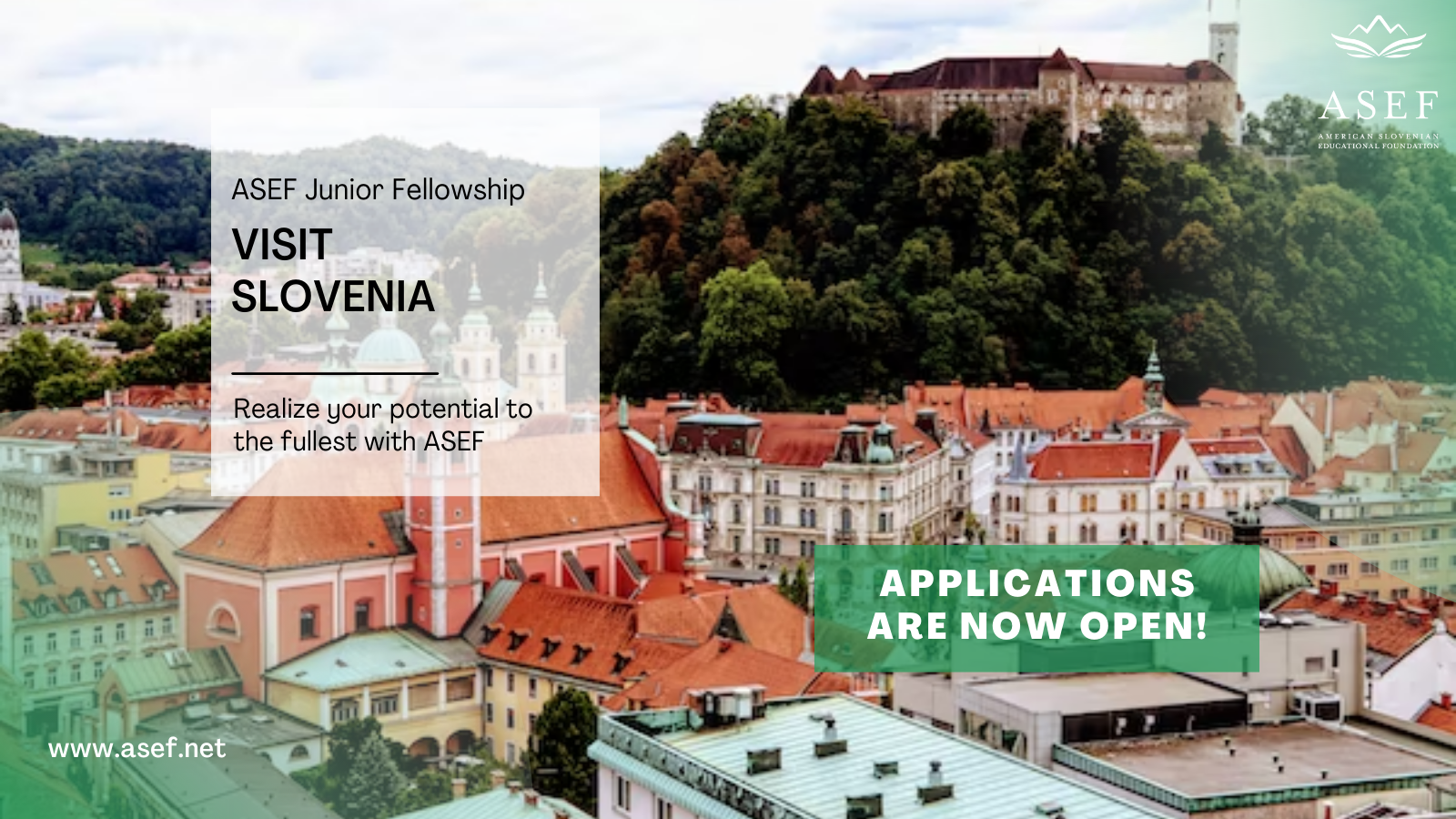 Open applications for the 2023 ASEF Fellowship Program Visit Slovenia
The one-year ASEF Fellowship Program is an excellent opportunity for young people of Slovenian heritage living abroad to complete a 𝟭𝟬-𝘄𝗲𝗲𝗸 𝗿𝗲𝘀𝗲𝗮𝗿𝗰𝗵/𝘄𝗼𝗿𝗸 𝘃𝗶𝘀𝗶𝘁 at the Slovenian university, company, or research institute with a Slovenian mentor while discovering Slovenia, its culture, and improving your Slovenian language skills. Additionally, our Fellows are included in various ASEF activities, where they have a chance to realize their personal and professional potential.
At ASEF, we strive to form individuals who are distinguished by academic excellence, moral character, community building, and the ability to make ethical decisions, so we invite everyone to apply and become a part of the ASEF story.
Applications are open until 𝗢𝗰𝘁𝗼𝗯𝗲𝗿 𝟮𝟯. Read more about the Fellowship Program below.