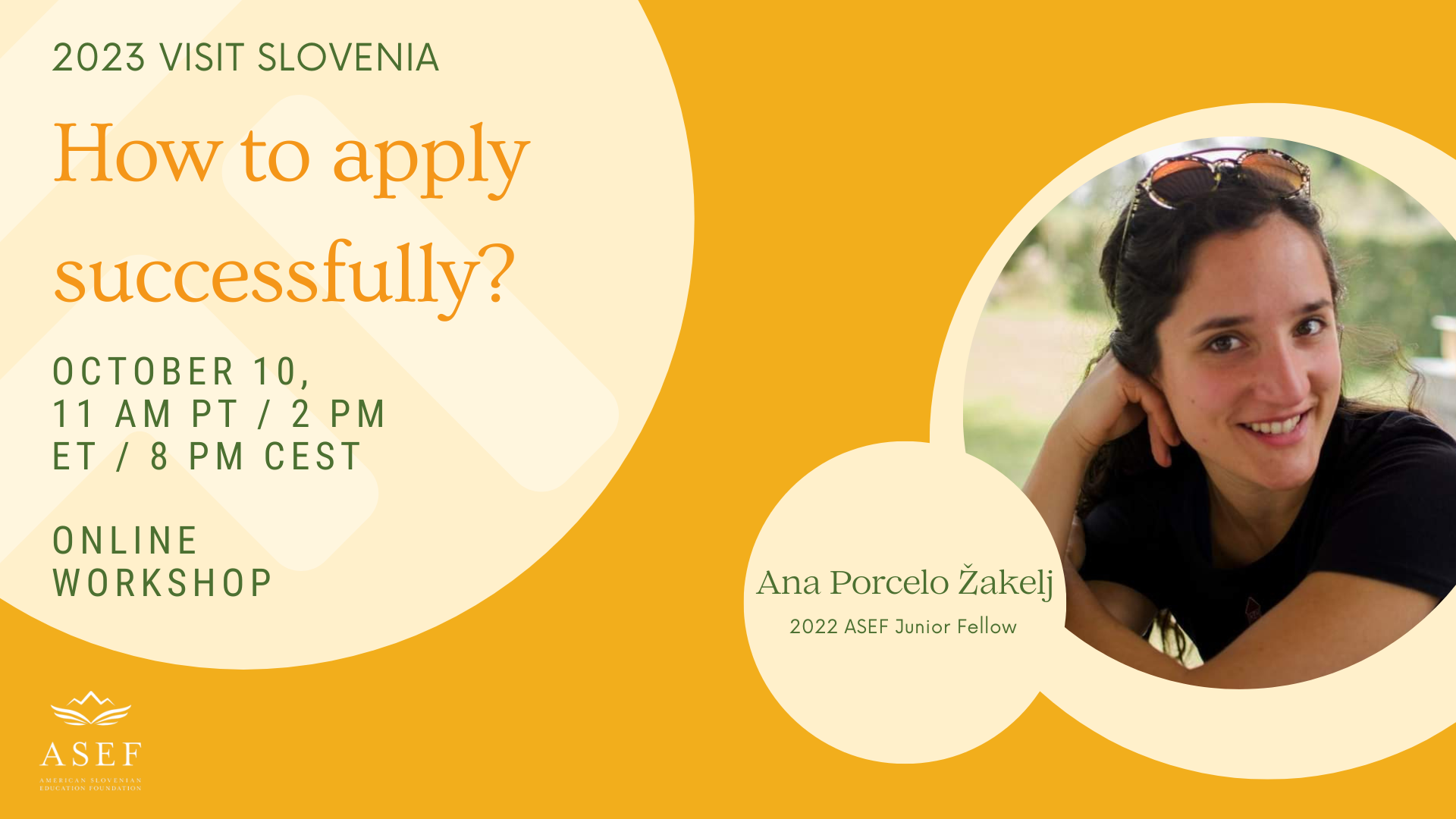 Online workshop "How to apply for the Visit Slovenia Fellowship Successfully"
September 22, 2023 | 8:23 am |
Do not miss our online workshop, during which our 2022 AJF, 𝗔𝗻𝗮 𝗣𝗼𝗿𝗰𝗲𝗹𝗼 𝗭̌𝗮𝗸𝗲𝗹𝗷 will share with you her personal experience with the ASEF Fellowship and give some practical tips on how to prepare a successful application.
During her 10-week research visit, Ana worked on the research for her thesis under the mentorship of 𝗱𝗿. 𝗡𝗮𝘁𝗮𝘀̌𝗮 𝗚𝗹𝗶𝗵𝗮 𝗞𝗼𝗺𝗮𝗰 at The Fran Ramovš Institute of the Slovenian Language.
Join us on 𝗢𝗰𝘁𝗼𝗯𝗲𝗿 𝟭𝟬, at 𝟭𝟭 𝗮𝗺 𝗣𝗧 / 𝟮 𝗽𝗺 𝗘𝗧 / 𝟴 𝗽𝗺 𝗖𝗘𝗦𝗧. Please register for the workshop here. You can also follow the event here: https://fb.me/e/5mBBDPAph and on our website https://bit.ly/3Ro8DlR.