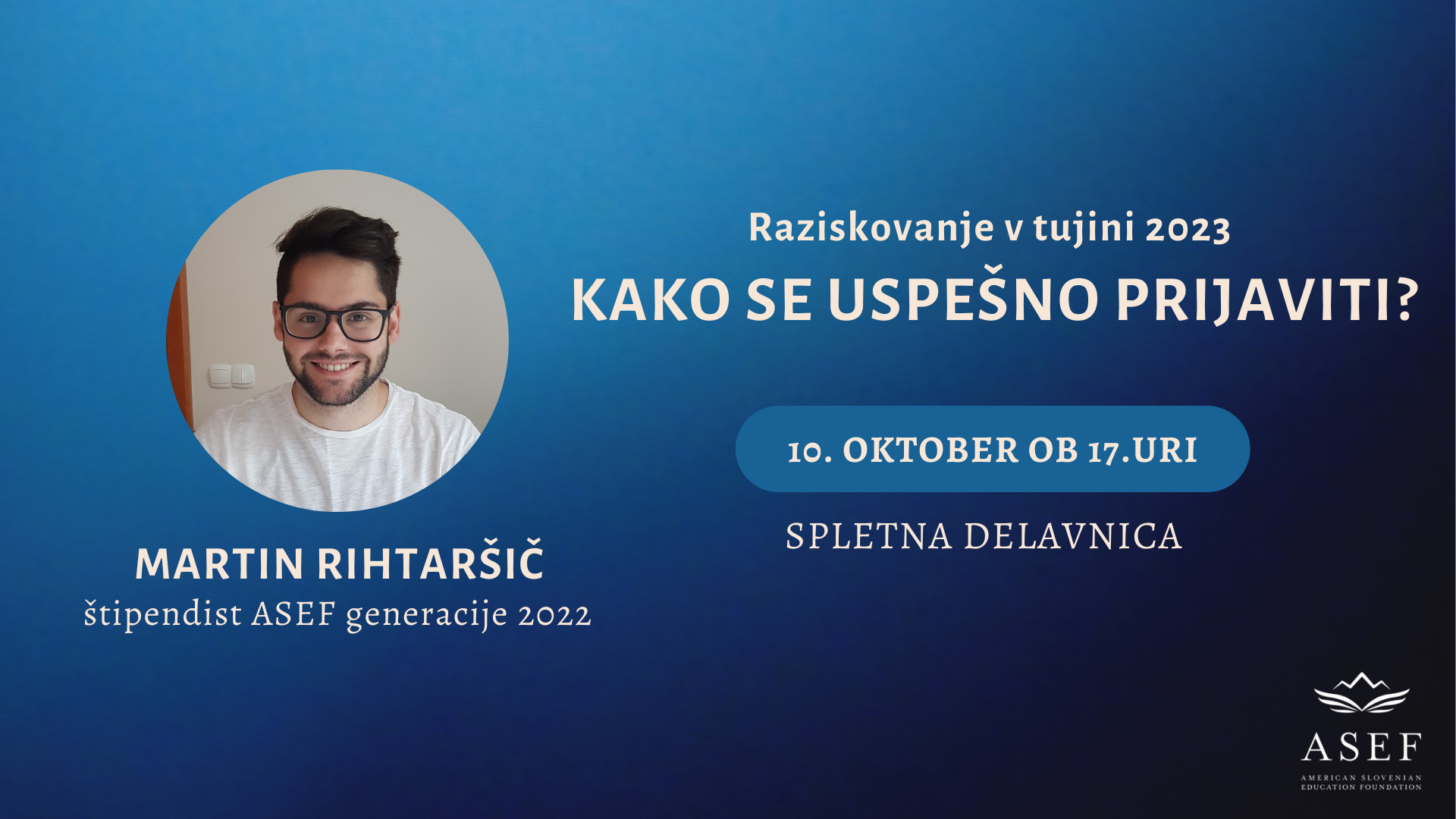 Online workshop "How to apply for the ASEF Fellowship Research Abroad Successfully?"
September 22, 2023 | 5:58 pm |
Don't forget our online workshop that will take place on 𝗠𝗼𝗻𝗱𝗮𝘆, 𝗢𝗰𝘁𝗼𝗯𝗲𝗿 𝟭𝟬, 𝗮𝘁 𝟱 𝗣𝗠. During the workshop 𝗠𝗮𝗿𝘁𝗶𝗻 𝗥𝗶𝗵𝘁𝗮𝗿𝘀̌𝗶𝗰̌ will share his experience with the ASEF Fellowhip, which he recently finished under the mentorship of 𝗱𝗿. 𝗗𝗮𝘃𝗶𝗱 𝗦̌𝗮𝗿𝗹𝗮𝗵, Assistant Professor of Chemistry at the University of Illinois Urbana-Champaign.
During the event you will also learn more about our program and we will give you some tips on how to prepare a successful application.
You can follow the event on Facebook: https://fb.me/e/2V7ioJW68 and our website. Don't forget to apply for the workshop!