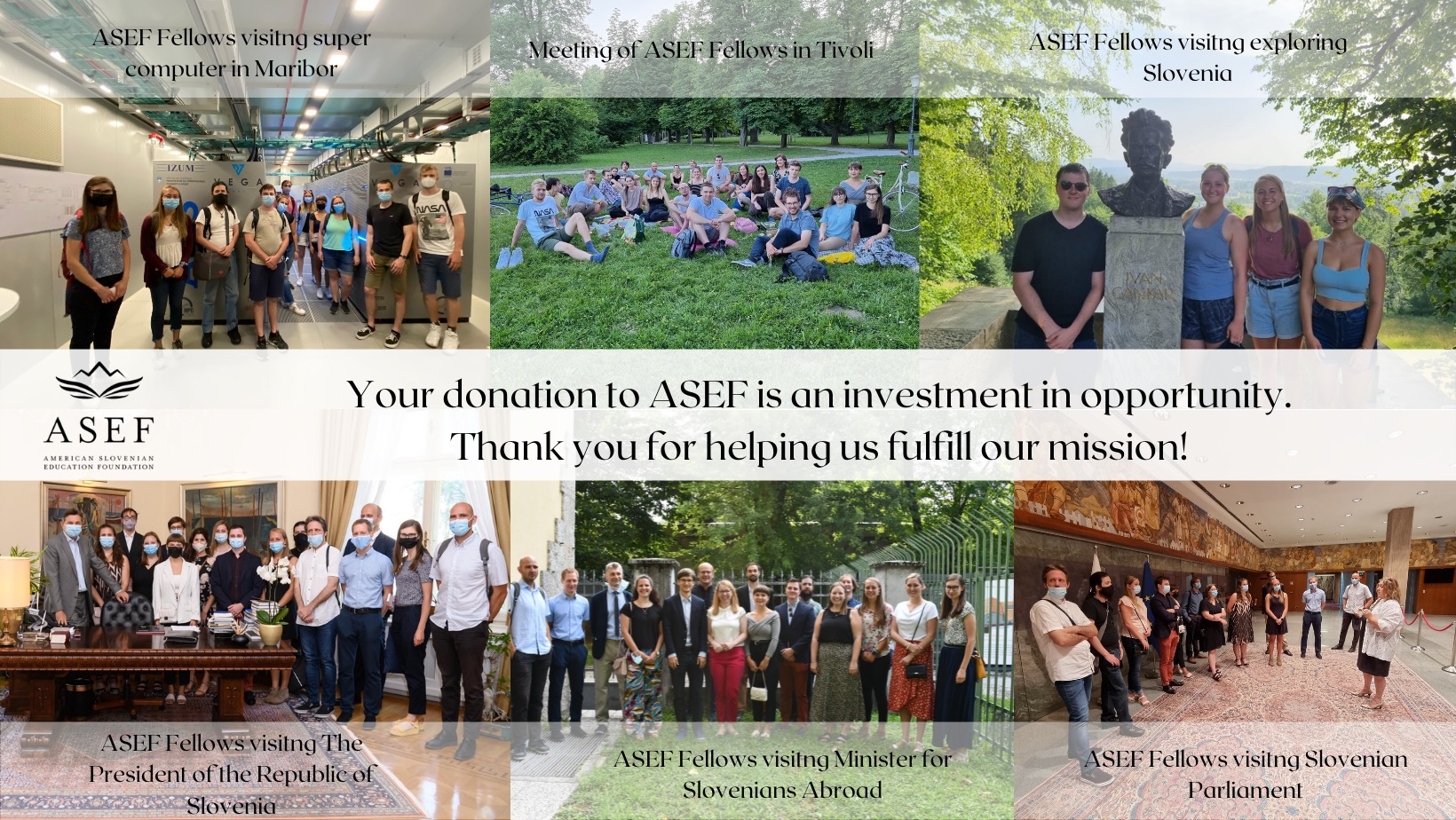 Next Year We Want to Enabled Even More Young People To Visit Slovenia, The Land of Their Ancestors
In 2021, ASEF enabled 12 young people from the USA, Canada, Germany and Argentina to visit Slovenia, the land of their ancestors. We enabled young people to get in touch with their relatives, improve their knowledge of Slovene and get to know Slovene better.
However, in order to provide young people with new opportunities, we need your help.
Help us to provide young talents with new opportunities > https://bit.ly/ASEFFundraiser