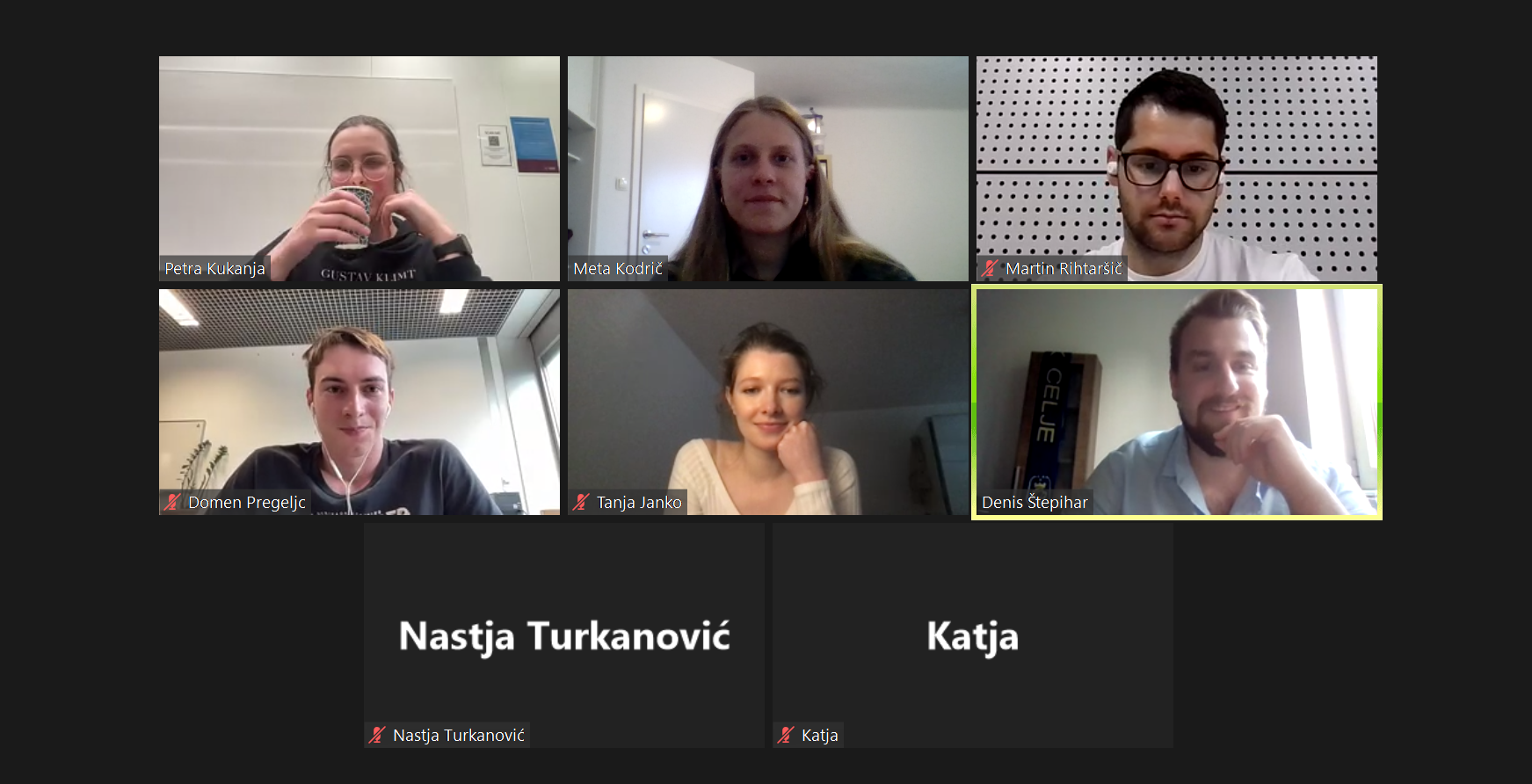 New Season of the BioX Reading Group
December 01, 2023 | 1:46 pm |
On Wednesday, October 18, the first meeting of the new season of the BioX reading group took place. The lecture was led by Nastja Turkanović, an ASEF Junior Fellow generation 2022, who presented an article entitled "Removal of Antibiotic Resistance Genes from Animal Wastewater by Ecological Treatment Technology Based on Plant Absorption".
The reading group ventured into the area of the development of antibiotic resistance. They realized that one of the main culprits for the current situation is the livestock industry, which represents one of the main reservoirs of antibiotic resistance genes (ARG), which are released into the environment via wastewater. A potential solution for cleaning wastewater from the livestock industry is represented by ecological plant treatment plants, which are able to remove mobile genetic elements with a record of antibiotic resistance from the environment by absorbing them.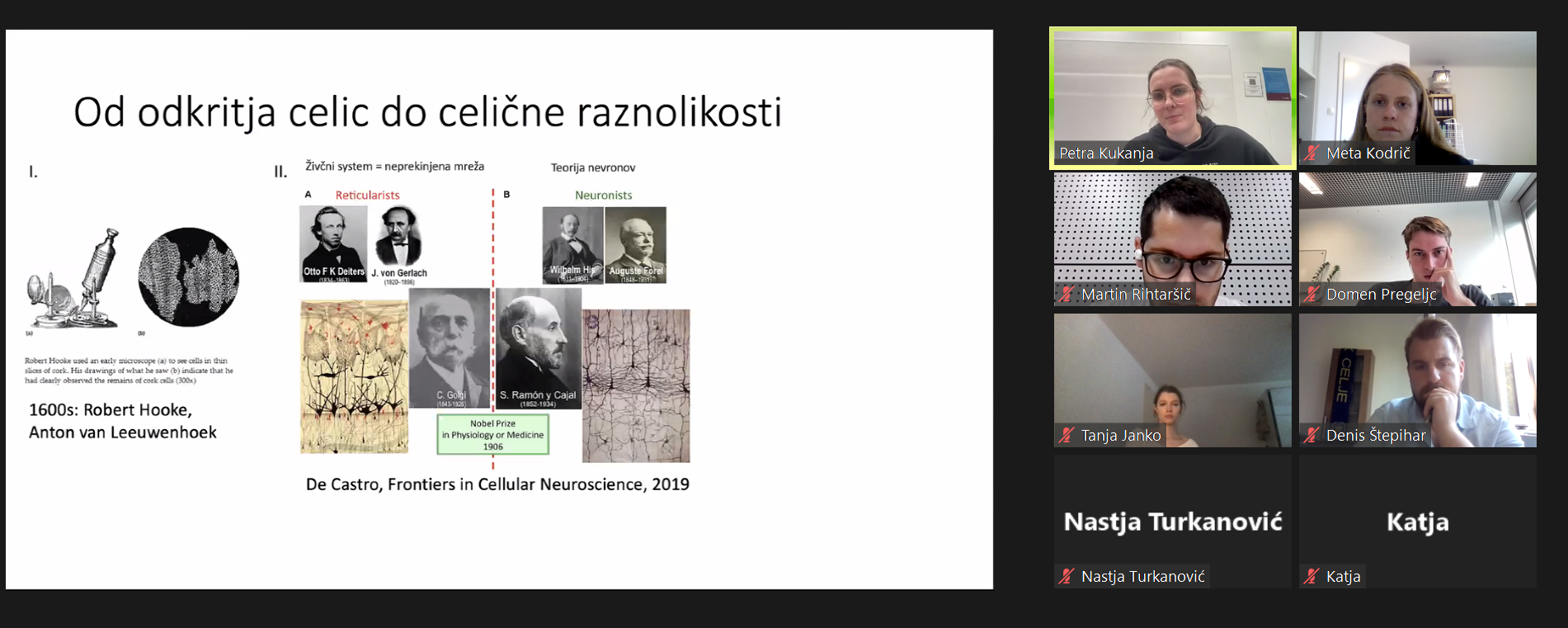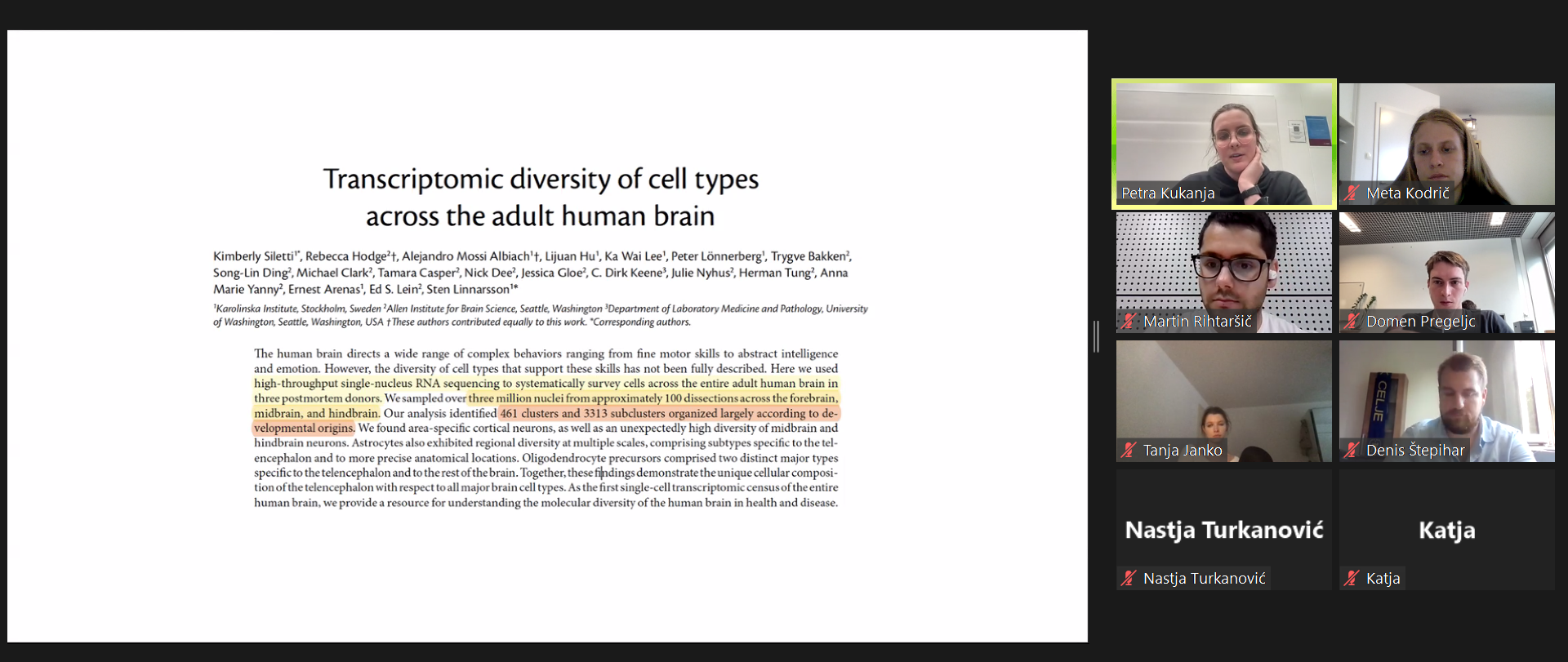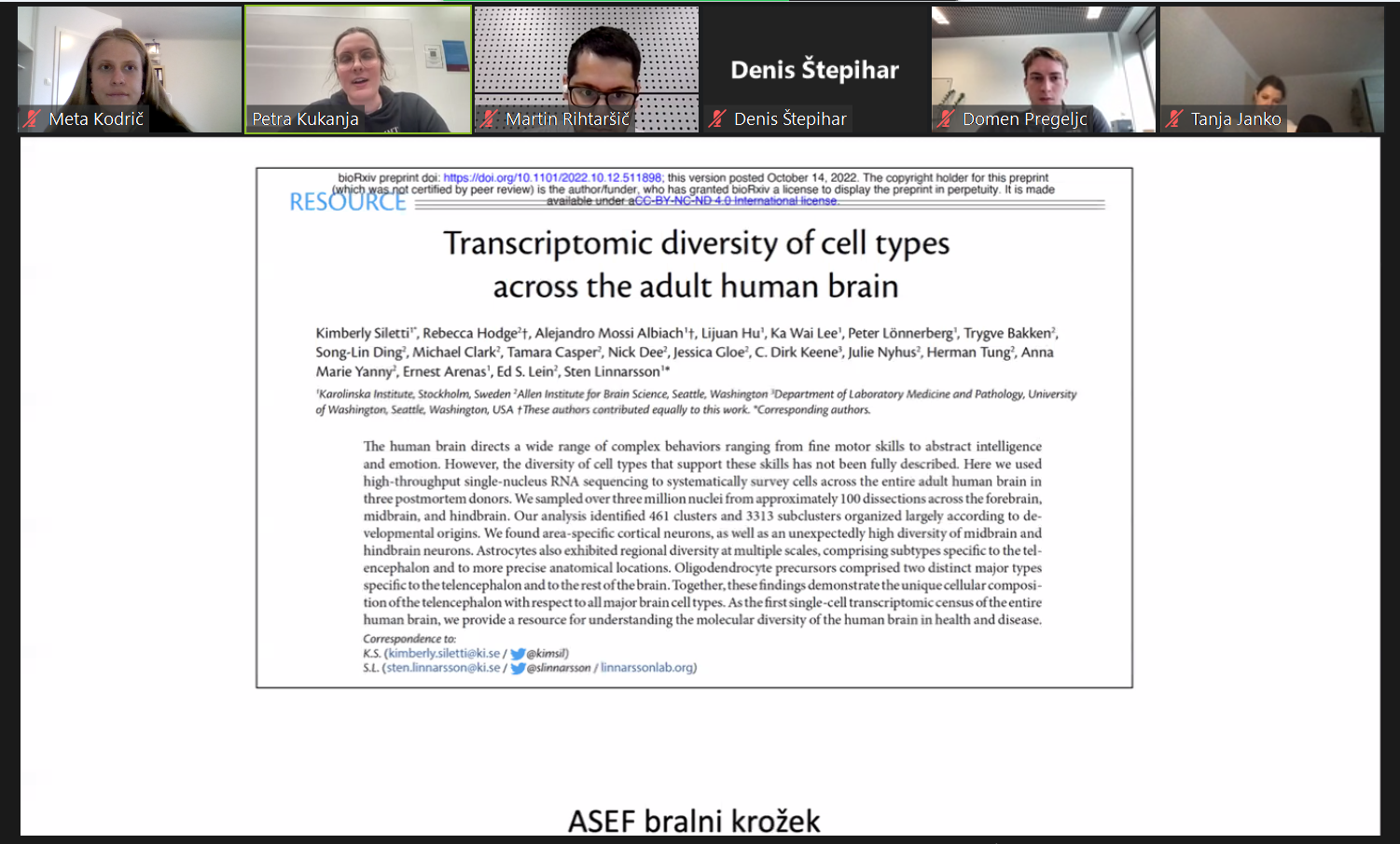 Nastja presented the different types of cleaning devices and their advantages over classic cleaning devices. After the presentation, an interesting debate developed about the mechanisms of operation of plant purification plants and, in general, about the development of resistance to antibiotics, which will certainly be one of the pressing problems in the future as well.