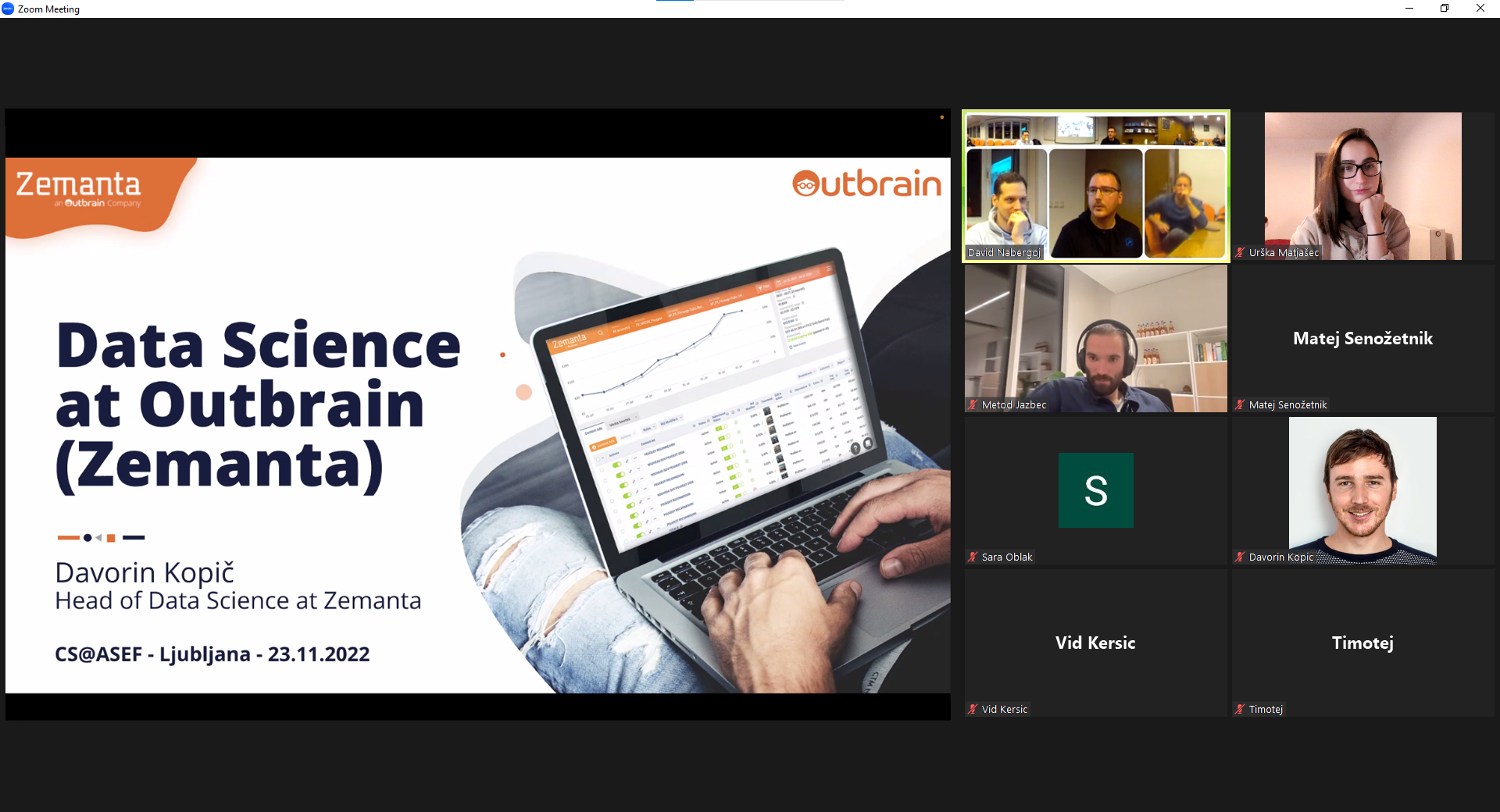 New Initiative Insight into Practice Inside CS@ASEF Club
In addition to discussing the latest scientific articles in the field of computer science, ASEF Computer Science Reading Group (CS@ASEF) launched a new subseries of meetings Insight into Practice, which will occur every other month. The series will enable the members of the club to learn from successful Slovenes in the field of computer science and artificial intelligence: learn about their field, the kind of models they develop, the technological problems they face, the engineering and practices that are necessary for the models to be used on their platform or product, and more.
The very first meeting of the new series took place on Wednesday, November 23, in a hybrid way: live at the Jožef Stefan Institute and online. Their guest was Davorin Kopič, head of data science at Zemanta, who talked about building fast and scalable models in the context of online advertising.