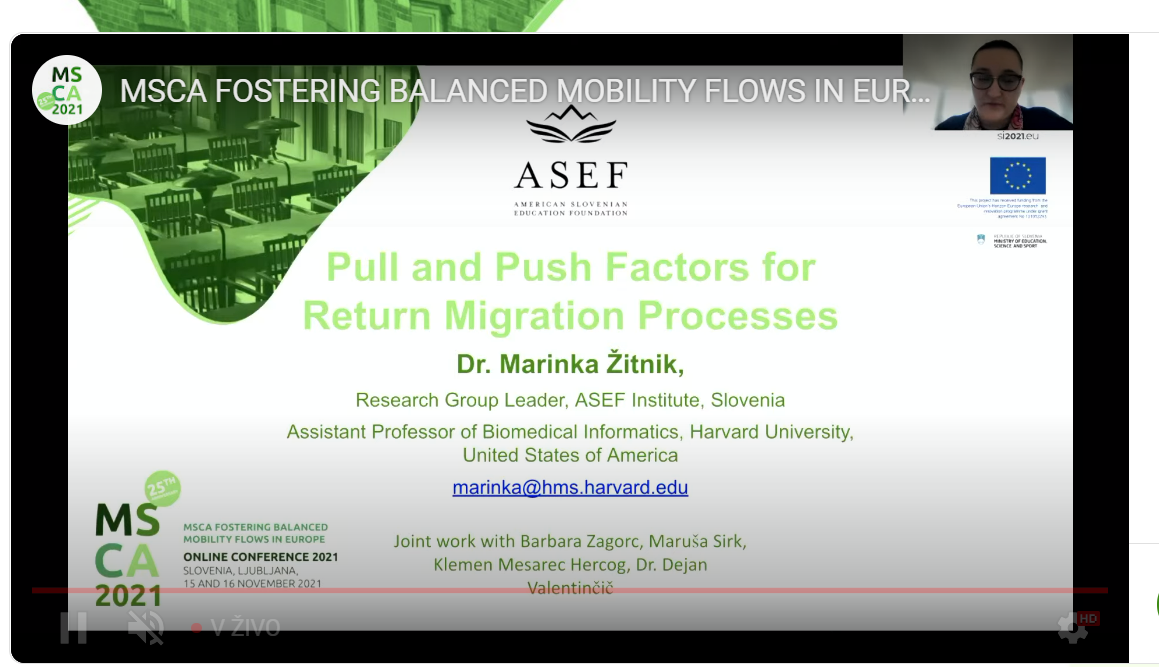 MSCA Conference: 'Pull And Push Factors For Return Migration Processes'
November 15, 2021 | 2:00 pm | Online
On 15th and 16th November, as part of Slovenia's presidency of the EU Council, an international web conference of Marie Sklodowske-Curie (MSCA) measures was held, aimed at strengthening balanced flows of researchers' mobility in Europe and marking the program's 25th anniversary.
ASEF also participated in the event. Dr. Marinka Žitnik presented the research 'Pull and push factors for return migration processes', conducted by the ASEF Institute on the topic of factors influencing the international mobility of researchers.
Since 1996, Marie Sklodowske-Curie's actions have been supported by more than 145,000 researchers from around the world, including twelve Nobel laureates and an Oscar winner.