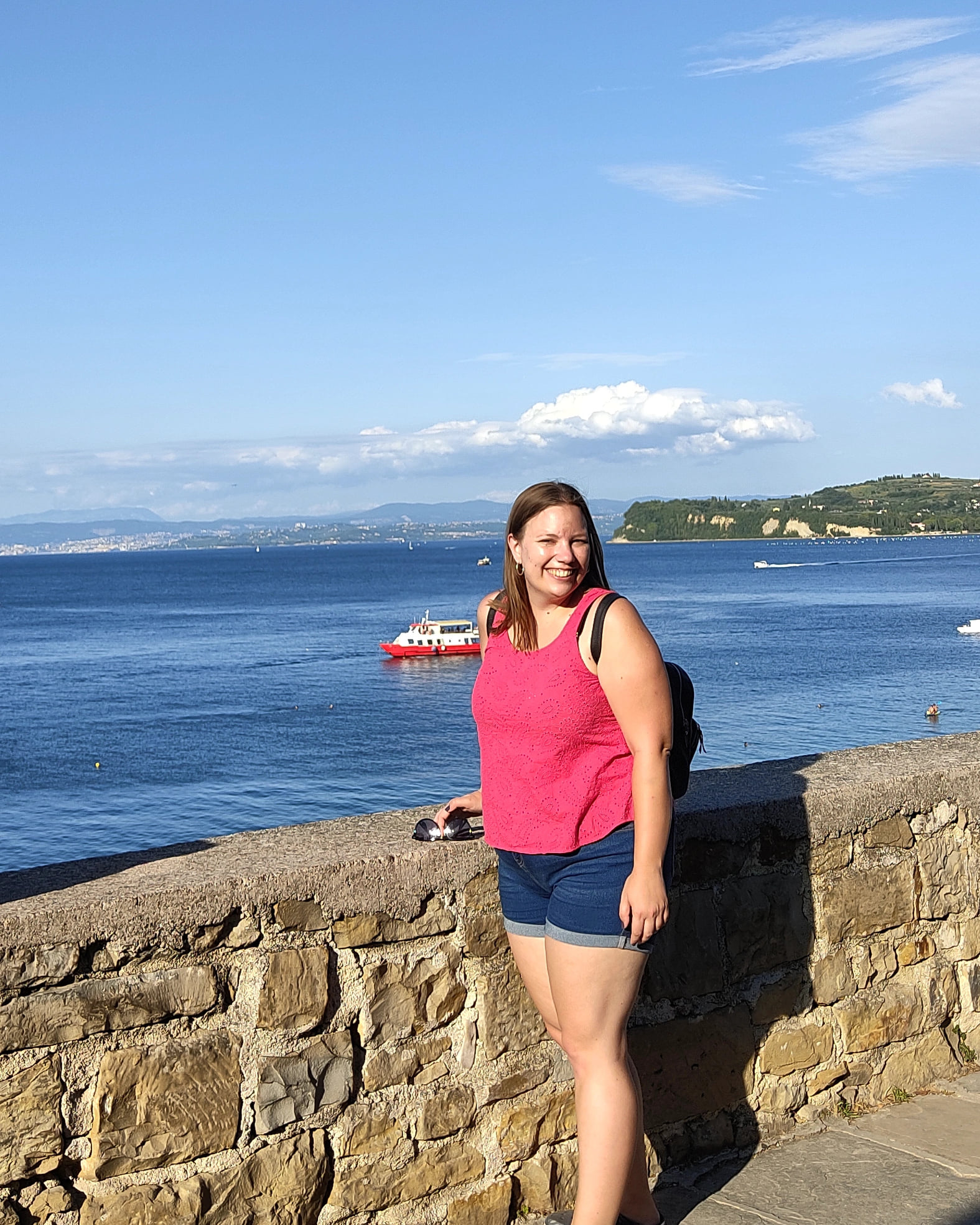 Micaela Resnik From Argentina Research Visit to Deloitte Slovenia
Micaela Resnik is an ASEF Junior Fellow Visiting Slovenia from Argentina. Micaela began her research in July 2021 at Deloitte Slovenia under the mentorship of Mitja Kumar, Partner at Deloitte Slovenia, and Uroš Kovač, Senior Manager at Deloitte Slovenia. After finishing her study of Actuary at the University of Buenos Aires, this opportunity has been her first experience in the actuarial department of a company.
During her research visit, Micaela analyzed how the insurance market behaves in Central European countries, mainly Slovenia. She has also studied the application of International Financial Reporting Standards (IFRS 17) that insurance companies will have to apply in Europe from January 2023. IFRS 17 establishes the principles for the recognition, measurement, presentation, and disclosure of insurance contracts within the scope of the standard.
Furthermore, she also investigated how insurance companies can collaborate with the socio-environmental impact (ESG), taking into account their policies and all the changes they can cause according to the impulse of different strategies to achieve a more sustainable world.
Micaela is very grateful for the opportunity to participate in the ASEF Fellowship program and for having been part of Deloitte's actuarial department, where she learned a lot about the insurance market, not only in Slovenia but throughout Europe. We are glad to hear that she enjoyed Slovenia so much, she chose to stay here! Congratulations to Micaela for taking this big step, and all the best in Slovenia – srečno!
The research visit was made possible by ASEF in collaboration with Urad Vlade RS za Slovence v zamejstvu in po svetu.