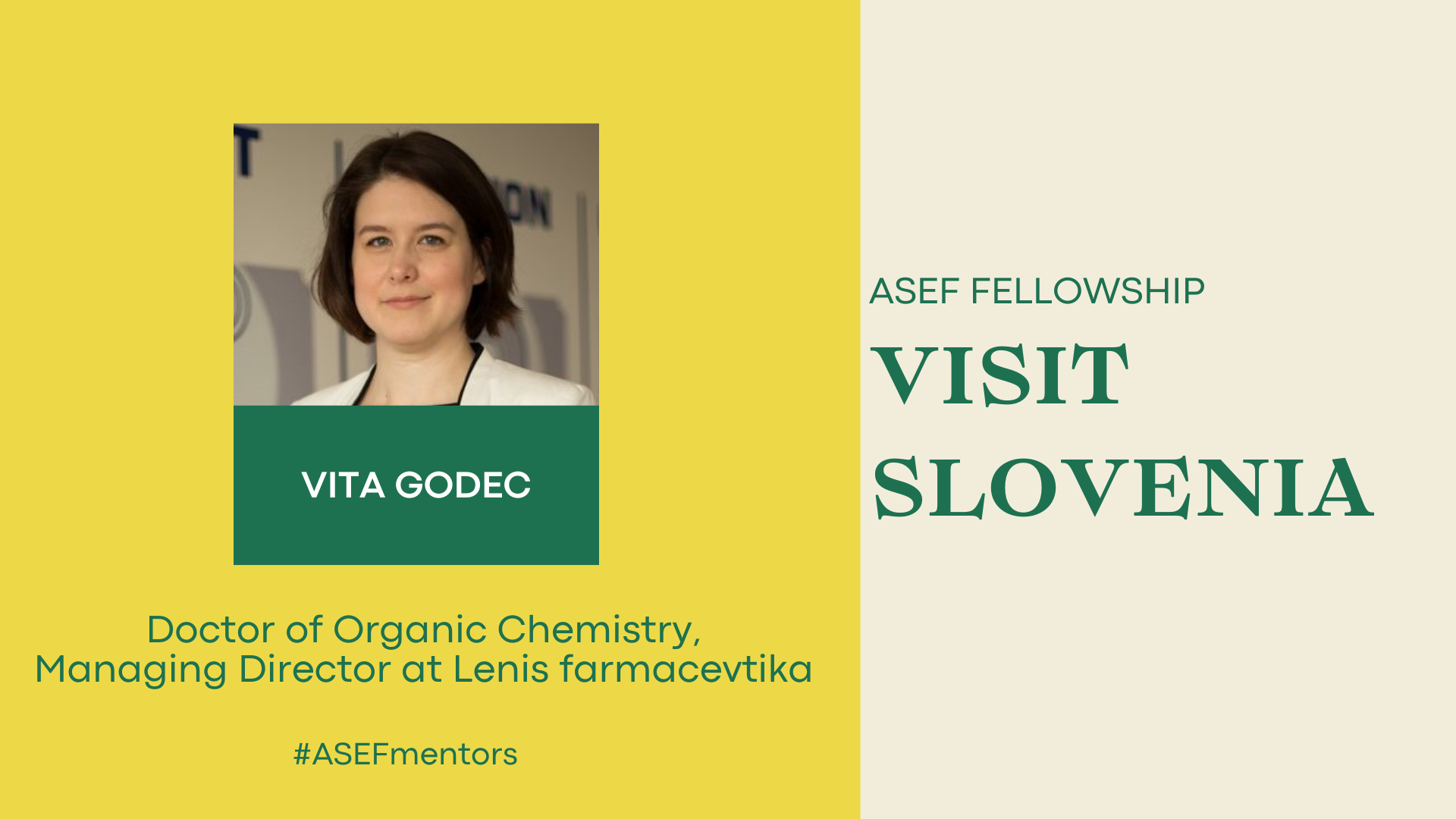 Meet ASEF Mentors – Vita Godec
Vita Gode is an ASEF mentor hosting Junior Fellows in Slovenia. She received her BSc in Biochemistry and her Ph.D. in Organic Chemistry from the University of Ljubljana, Slovenia. Later she received her MBA from IEDC-Bled School of Management and is now working as a Managing Director at Lenis farmacevtika, a Slovenian pharma wholesaler specializing in imports of niche and unlicensed medicines, where she focuses on the digitalization in business process management while still being active in the Slovenian popular science scene.
With the ASEF Fellowship Visit Slovenia, you can complete a 10-week research/work visit with one of our mentors, gain valuable experience, and explore Slovenian culture. Applications are open until October 23.