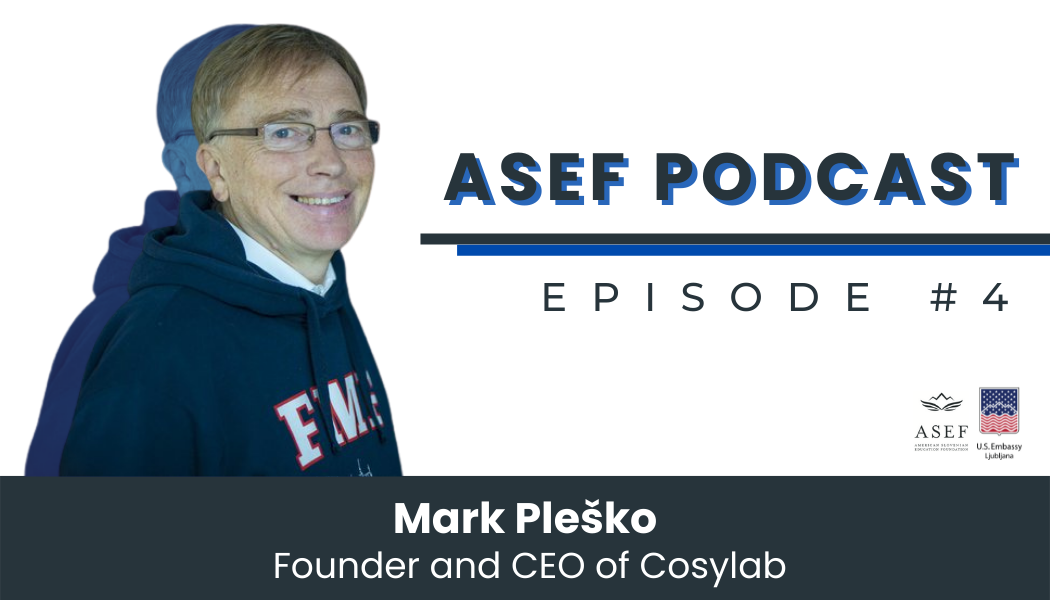 Mark Pleško's Words of Encouragement for Young Professionals [ASEF Podcast]
Listen to Mark Pleško share some advice and words of encouragement for young professionals who are just starting their careers. Mark Pleško, founder and CEO of Cosylab, was the guest of the ASEF Podcast in episode 4.
Listen to the whole of episode 4 of the ASEF podcast to hear Mark Pleško share his career path and the founding of Cosylab. Mark also talks about Slovenia's potential in introducing proton therapy for cancer patients and continuing research into cancer treatment.
The ASEF Podcast is supported by the U.S. Embassy in Ljubljana.