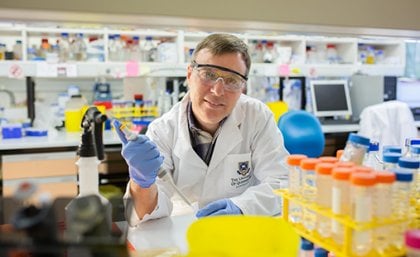 Lecture on the Structural Biology of Innate Immune Responses
March 31, 2022 | 1:00 pm | Online
ASEF Mentor prof. Boštjan Kobe will give a lecture on the structural biology of innate immune responses.
The online lecture will be organized by SMUL on Thursday, March 31, at 1 pm Slovenian time. Sign up via the following link.
In the lecture, Boštjan Kobe, professor of structural biology at the University of Queensland in Australia, will focus on structural research of signaling complexes that are formed during innate immune responses. He will also mention how this research can help us in the fight against COVID-19. The immune system protects us from pathogens, such as bacteria such as Mycobacterium tuberculosis, or viruses such as SARS-CoV-2, which causes COVID-19. Humans have two branches of the immune system: the innate and the acquired immune system. Structural biology helps us explain how biochemical processes, such as immune responses, work at the molecular level.