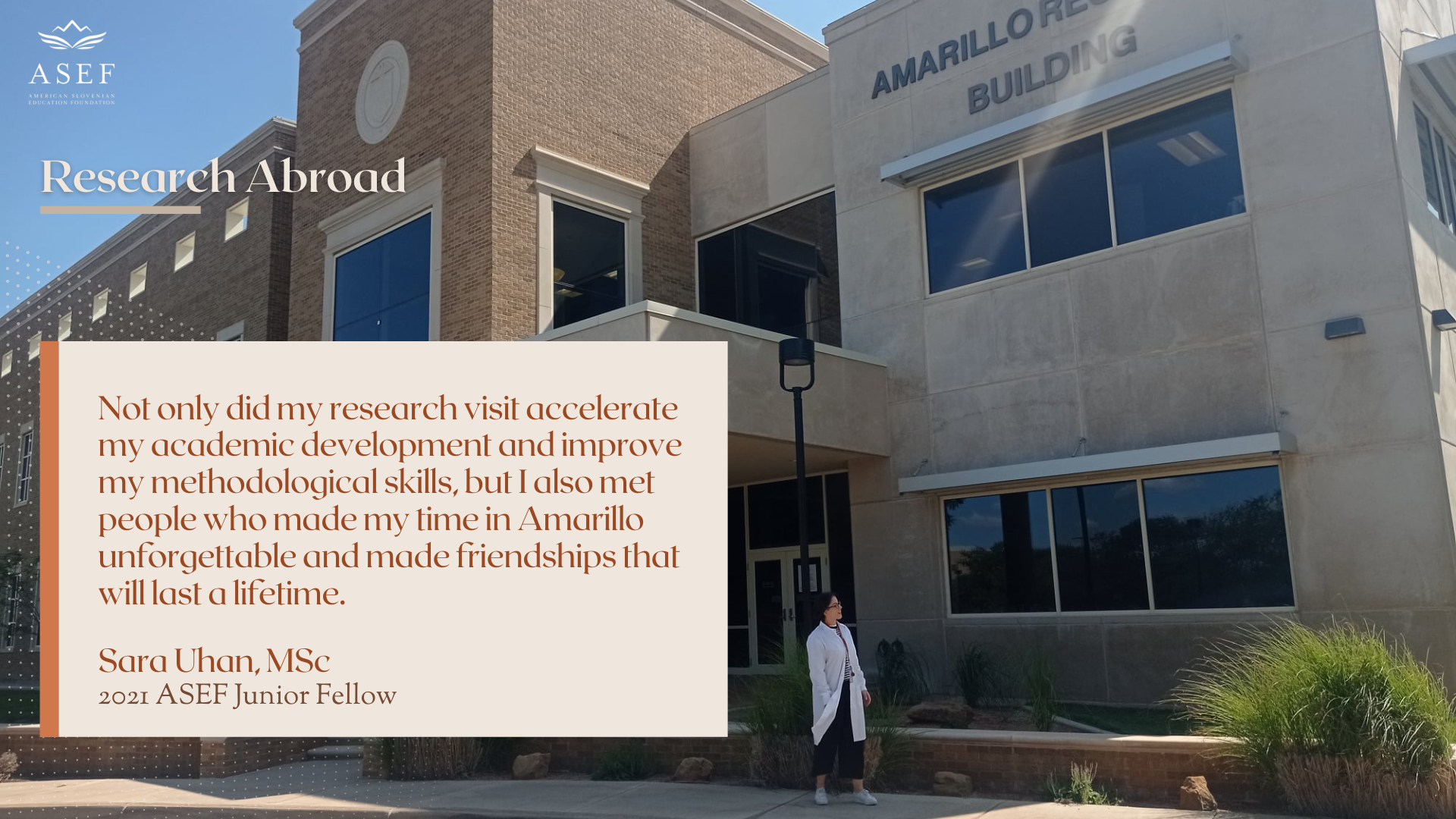 Junior Fellows from Previous Generations Share Their Impressions About the Research Abroad Fellowship Program
Our Junior Fellows usually describe their research visit as a unique and unforgettable opportunity for personal and career development. They greatly value the knowledge and experience they have gained, which will undoubtedly benefit them in their future research work.
Sara Uhan, MSc is a 2021 ASEF Fellow who completed a research visit with dr. Klementina Fon Tacer, Assistant Professor of Reproductive Biology and Oncology at the Texas Tech University School of Veterinary Medicine.
Dr. Fon Tacer works in the fields of comparative cancer biology, biochemistry, molecular biology, and stem cell differentiation. The overall goal of her research is to discover new mechanisms that have evolved to protect mammalian germ cells against stress, to find out how they have been co-opted in cancer, and to apply the insights gained to advance cancer treatment.
You too can gain valuable experience with ASEF by applying for ASEF Fellowship Research Abroad.
Applications are open until October 23 at the link below.