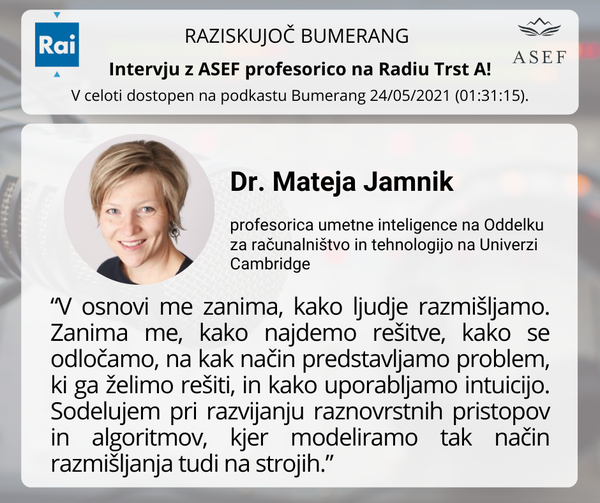 In the 20th Consecutive Radio Interview, Dr. Mateja Jamnik Spoke About Artificial Intelligence
Dr. Mateja Jamnik, Professor of Artificial Intelligence at the Department of Computer Science and Technology at the University of Cambridge, was on Monday, May 24, 2021, a guest at the Rai Slovenian Program. In the interview, she also said, among other things, how she got a call from the English House of Lords one day and then formed a strategic group for artificial intelligence.
That was already 2️0th interview with ASEF professors for Radio Trieste A! We are pleased to be able to present the work of Slovenian professors working abroad.
The recording of the show is available as a Boomerang podcast part 24/05/2021 and starts at 01:31:15 here .
You are invited to listen!