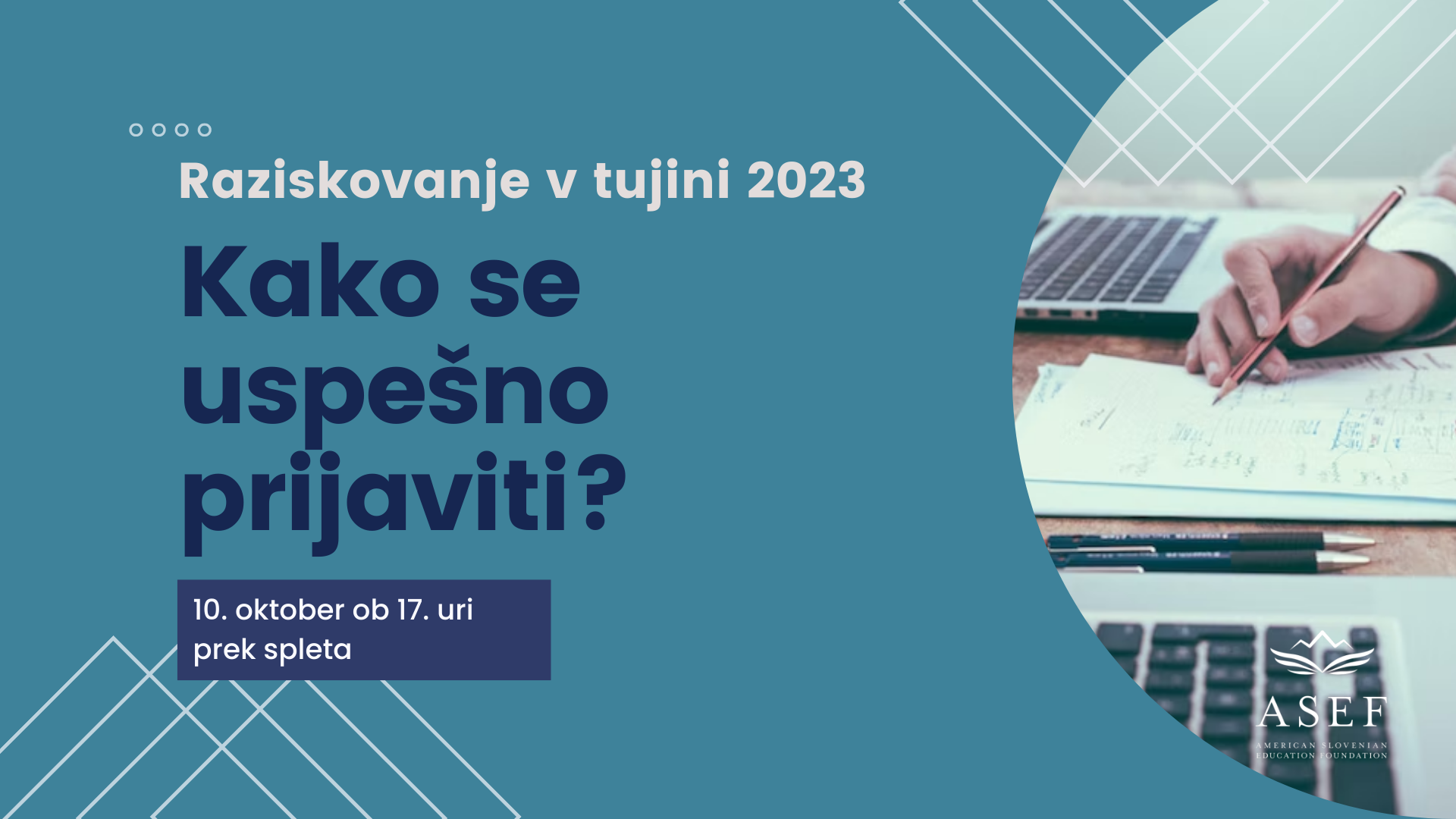 How to Successfully Apply for the ASEF Research Abroad Fellowship Program?
October 10, 2022 | 5:00 pm | Online
September 28, 2022
The Research Abroad Fellowship Program is a 3-year program that enables talented Slovenian students to complete a 10-week research visit under the mentorship of a Slovenian professor at the best universities and research institutions in the USA, Canada, EU countries and the United Kingdom.
To make the application process easier and faster, ASEF is organizing an online workshop where we will present the fellowship program and give useful tips on how to prepare a successful application. There will also be time for any questions regarding the program, research visit and application.
The workshop will take place on Monday, October 10 at 5 p.m. You need to register for the event and you can also follow the event on Facebook.
See you then!