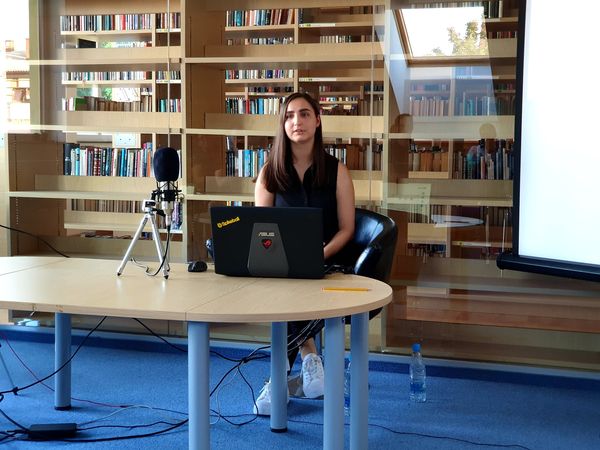 How to Interpret Neural Network Decisions?
September 11, 2020 | 6:00 pm | Večnamenski center Turnišče
Urška Matjašec's popular science lecture, ASEF Fellow 2019, entitled How to interpret neural network decisions? took place on Thursday, September 10, in Turnišče in the Pomurje region of Slovenia. The lecturer's hometown was presented by Tadej Žalik, president of the Turnišče Youth Club.
The event was part of our ASEF Young minds program. Moderator Karin Dobravc Škof, ASEF Fellow 2020, connected the entire event online.
The combined event – on site and online – was made possible by ASEF, Klub mladih Turnišče – KMT and the Municipality of Turnišče.