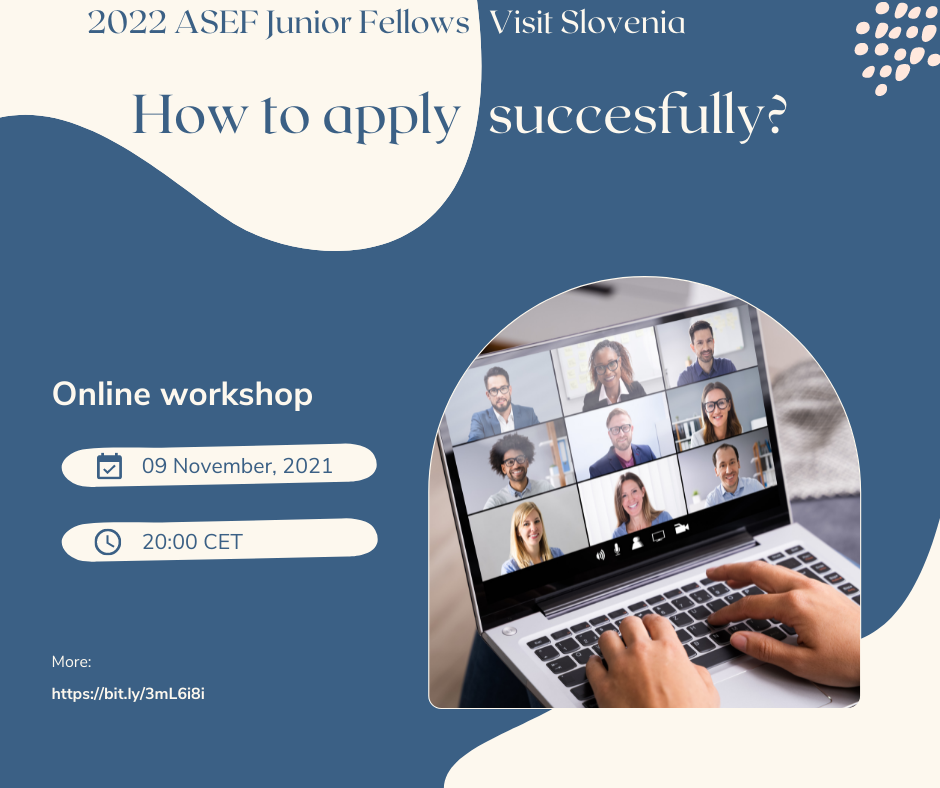 How to Apply Succesfully For a 10-Week Research Visit to Slovenia?
November 09, 2021 | 8:00 pm | Online
Would you like to improve your knowledge of the Slovenian language? Would you like to get to know Slovenian culture better? Would you like to go on a 10-week research visit to Slovenia?
ASEF (American Slovenian Education Foundation) organizes a one-year fellowship program designed for students with a Slovenian background. ASEF Fellows develop long-term collaborations with professors and mentors in Slovenia, get to know Slovenian culture, language and visit various places, as well as establish contact with relatives in Slovenia.
If you are still not sure about the application, you have additional questions or you are just interested in how best to fill out the application, join us at the online workshop. You can register for the workshop here.
You can find out more about theprogram here.