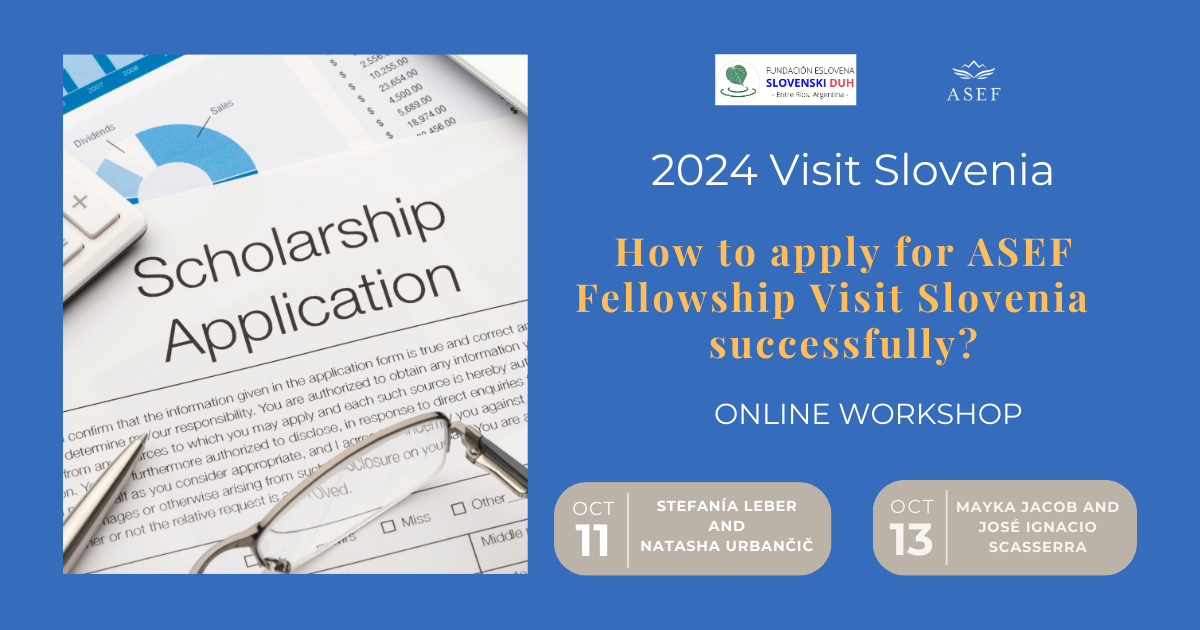 How to Apply for ASEF Fellowship Visit Slovenia Successfully?
October 13, 2023 | 5:00 pm | Zoom
Visit Slovenia is a one year program that enables young people of Slovenian heritage to complete a 10-week research/work visit with a Slovenian mentor at the country's top universities, research institutes, and companies. 
To make the application process faster and smoother, ASEF is organizing a workshop where we will provide you with more details about the Fellowship, the experiences of our Fellows from the previous generations, and give some useful tips about the application. We will also be glad to answer any of your questions regarding the program, research visit, or the application itself. 
There will be held two online workshops
To attend the event you must register for it.