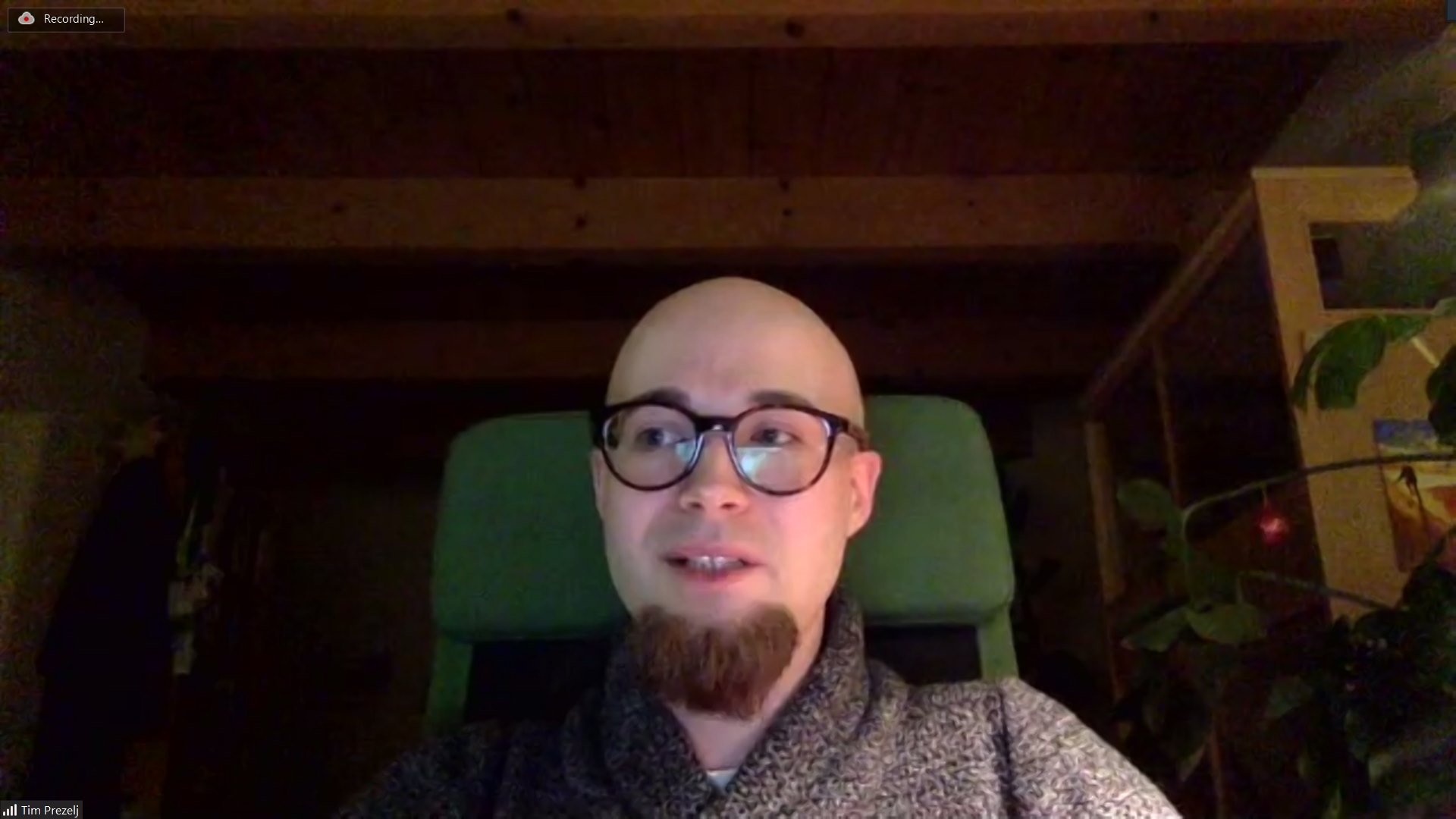 How Do Science and Art Intertwine?
February 24, 2021 | 6:00 pm |
On Tuesday, February 23, the second lecture of this year's ASEF Young Minds took place. The lecture was given by ASEF Junior Fellow Tim Prezelj, who introduced us to the intertwining of natural science and art. The lecture entitled "Laboratory Biology as a Tailor of 19th and 20th Century European Visual Art" shed light on how scientific and technical discoveries relate to art. Tim's lecture took listeners from the very beginnings of the development of systematics and taxonomy in biology to the discovery of the microscope, Darwin's theory, and contemporary art.

Tim lingered a little longer with Ernest Haeckel, a German naturalist and artist, and his work The Artistic Image of Nature. It was also interesting when he presented Alexander Fleming in a light unknown to the public, that is, as an artist! Fleming is known as a Scottish microbiologist and pharmacologist who discovered the antibiotic substance penicillin, but he was also an amateur painter. The team presented Fleming's contribution to the field of art, as the latter exchanged the canvas for bacterial culture and oil and water-based paints for bacterial cultures. He created images with the help of microorganisms, which is a demanding technique, as the basis is an exceptional knowledge of microorganisms.

The ASEF project connects young minds with local organizations working in the places where the lecturers come from. In organizing Tim's lecture, we connected with the France Balantič Library in Kamnik. The importance of libraries and their added value to the environment was presented by the director of the library, Mag. Breda Podbrežnik Vukmir. The whole event was connected by ASEF Junior Fellow Urša Uršič.