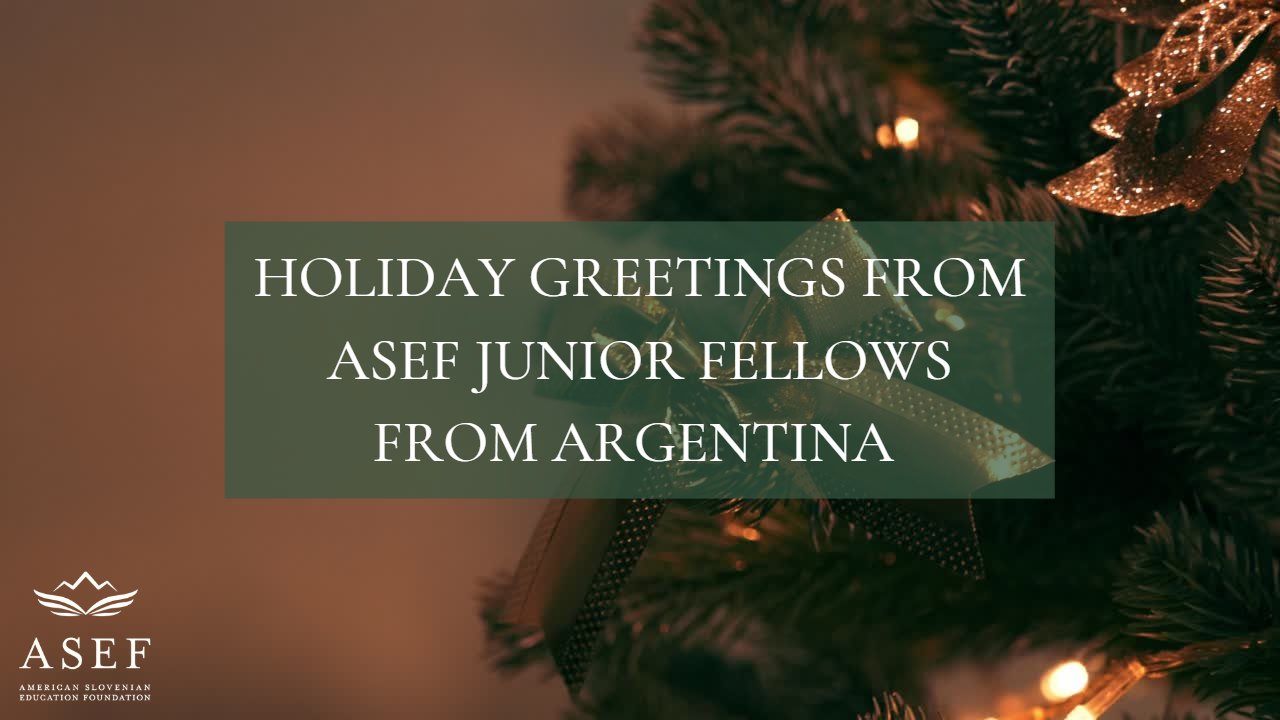 Holiday Greetings from ASEF Junior Fellows from Argentina
ASEF Junior Fellows Maria Soledad Barrionuevo, Julieta Puntin and Mariela Sebernich from Argentina wish you a Merry Christmas and a Happy New Year on behalf of the entire American Slovenian Educational Foundation!
The American Slovenian Education Foundation (ASEF) strives to enhance American and Slovenian education activities, and unite Slovenian scholars and educators globally. We promote and create activities and programs in which we unite young Slovenians in Slovenia, abroad and around the world.
Through the fellowship program we enable young people to acquire important skills and experience for personal and professional growth, charity and volunteering, as well as informal professional activities.