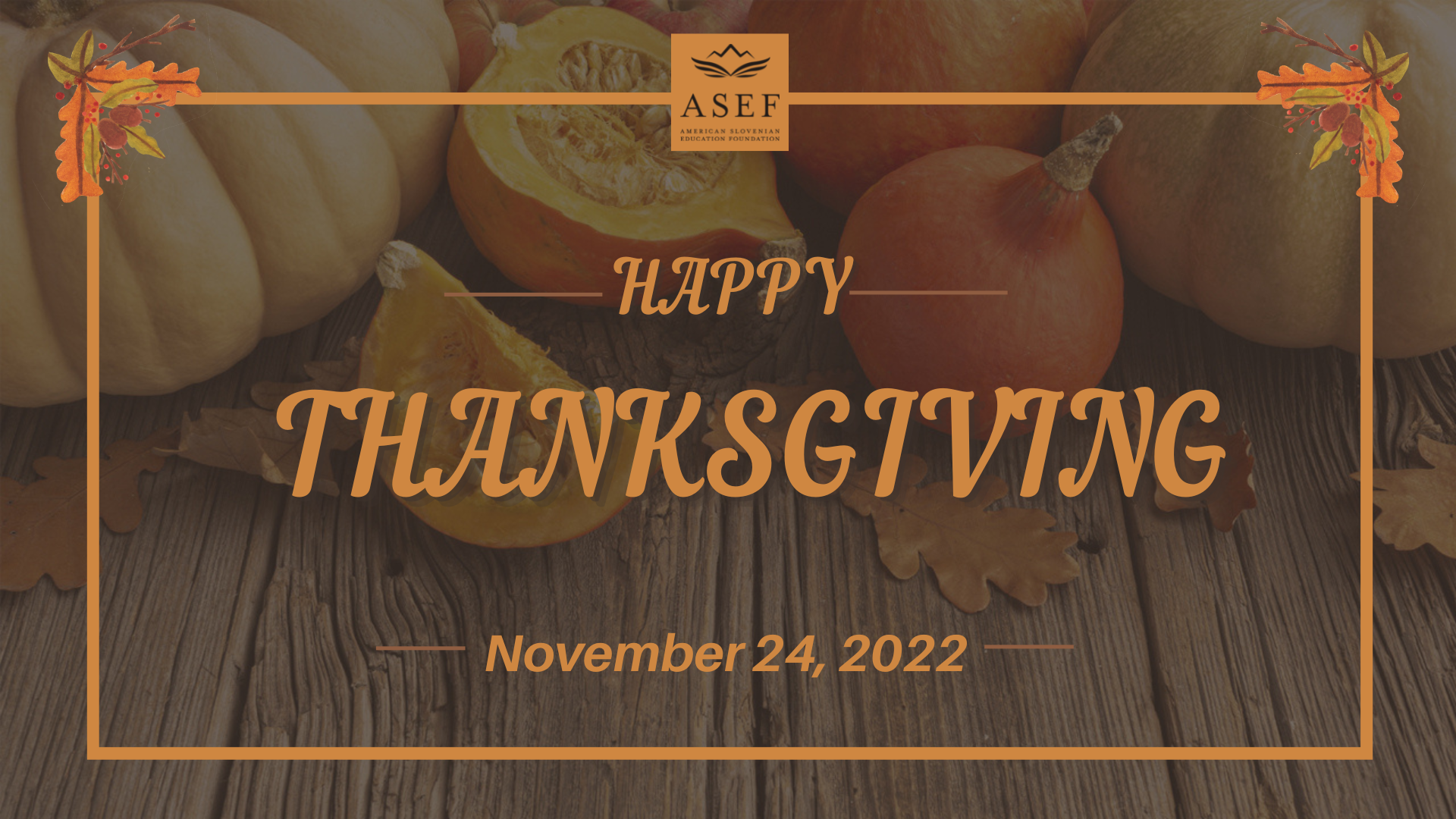 Happy Thanksgiving!
We are sending you our warm wishes from home to home and from heart to heart and wish you a very Happy Thanksgiving! May this day be a beautiful reminder of the wonderful things in life. We hope you spend time with family, friends, and people who matter on this occasion.
This year we have been blessed with memories of seeing our Junior Fellows growing professionally, experiencing Slovenian culture in Slovenian communities around the globe, and creating long-lasting friendships. We are grateful for our donors' support this year and looking forward to contributing together to a great cause of building bridges between Slovenia and the world next year!
Check out the video of Joseph Mezner, 2022 ASEF Junior Fellow, sharing fond memories of visiting Slovenia and highlighting the diverse ASEF activities.