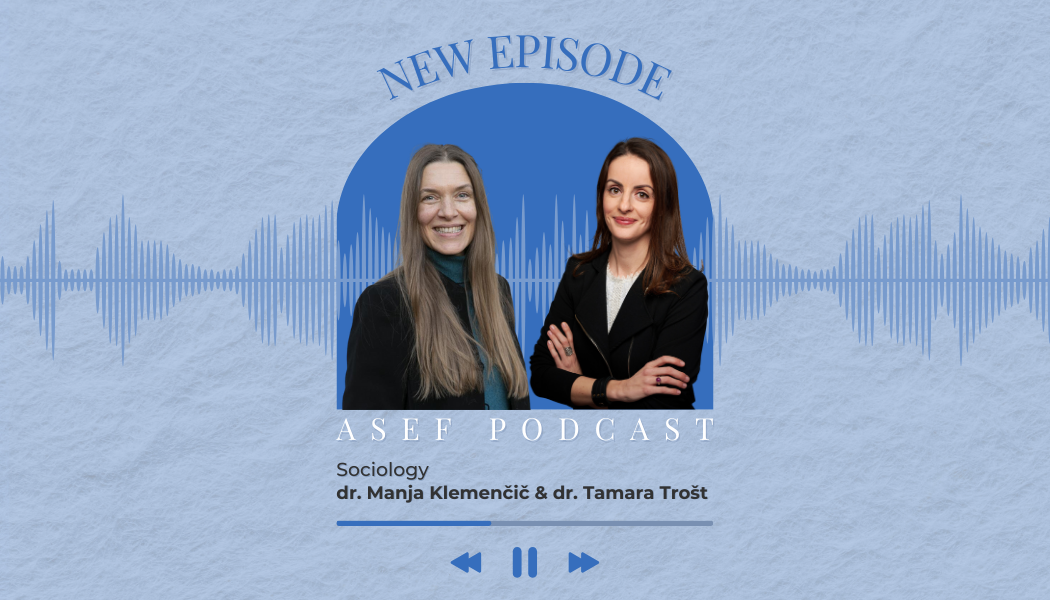 Get to know the ASEF Podcast guests [Episode 20]
The new episode of the ASEF Podcast hosts Dr. Manja Klemenčič and Dr. Tamara Trošt. On the podcast they discussed their research fields, memory politics and the research methods used to study them, the impact of mobility programs on cross-cultural understanding and collaboration, how a personal stance on issues impacts the interpretation of research results and more.
Dr. Manja Klemenčič is an Associate Senior Lecturer on Sociology offering higher education courses at the Department of Sociology, Faculty of Arts and Sciences, Harvard University, and General Education at the Faculty of Arts and Sciences. She is a local affiliate at the Minda de Gunzburg Center for European Studies at Harvard University. She is an external associate researcher at the Centre for Educational Policy Studies, Faculty of Education at the University of Ljubljana and collaborates with the research group at CMEPIUS, Centre of the Republic of Slovenia for Mobility and European Educational and Training Programmes, in particular as a member of the global academic network APIKS – Academic Profession in Knowledge Societies. She researches, teaches, advises, and acts as a consultant in the area of sociology and politics of higher education, European and international comparative higher education.
Dr. Tamara Trošt is an ASEF Tutor and Associate Professor at the University of Ljubljana School of Economics and Business. She received a Ph.D. in Sociology from Harvard University and an M.A. in Political Science from Syracuse University. She has published about stereotypes, identity, populism, history education, collective memory, sports, and nationalism and specializes in qualitative research methods.
They were interviewed by Tanja Janko, a Master's Student of Chemistry at the University of Zurich and ASEF Junior Fellow 2019.
Episode 20 is available to stream via https://rebrand.ly/ASEFPodcastEP20.