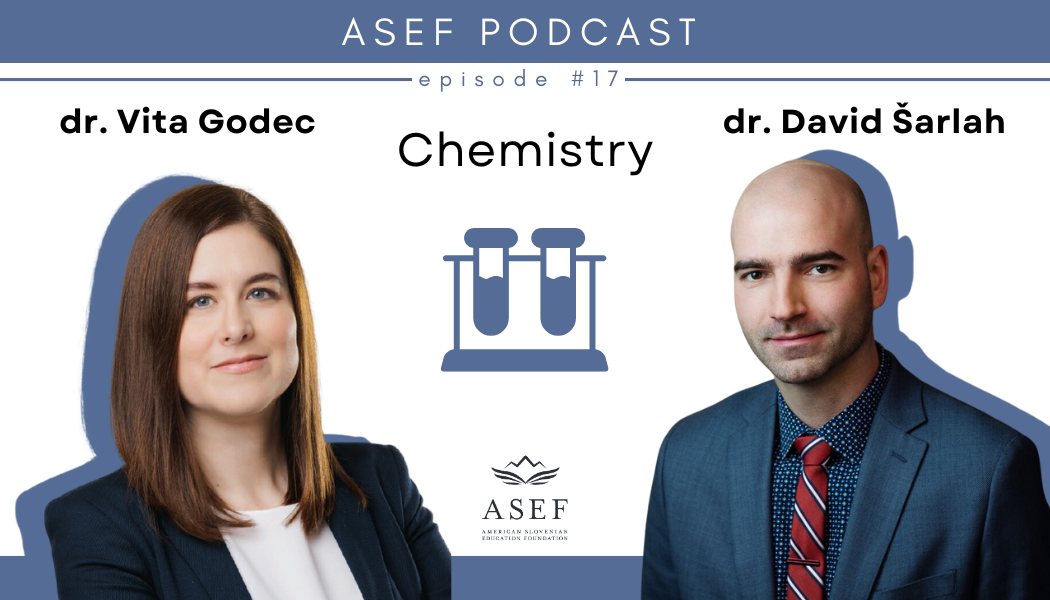 Get to know the ASEF Podcast guests [Episode 17]
The new episode of the ASEF Podcast hosts Dr. Vita Godec, and Dr. David Šarlah who discuss the field of chemistry, their career paths, research in Slovenia, the implications of robotising aspects of organic chemistry and much more.
Dr. Vita Godec is an ASEF Mentor who received her BSc in Biochemistry and her Ph.D. in Organic Chemistry from the University of Ljubljana, Slovenia. Later she received her MBA from IEDC-Bled School of Management. Currently, she is a Managing Director at Lenis farmacevtika d.o.o., a Slovenian pharma wholesaler specializing in imports of niche and unlicensed medicines, where she focuses on digitalization in business process management.
Dr. David Šarlah is an ASEF Professor who received his BSc in Chemistry from the University of Ljubljana in 2006 and his Ph.D. from the Scripps Research Institute in 2011. Following a postdoctoral stay at ETH Zürich, he joined the faculty at the University of Illinois Urbana-Champaign in 2014, where he holds the position of Associate Professor at the Carl R. Woese Institute for Genomic Biology.
They were interviewed by Tanja Janko, a Master's Student of Chemistry at the University of Zurich and ASEF Junior Fellow 2019. 
Episode 17 is available to stream via https://rebrand.ly/ASEFPodcastEP17.