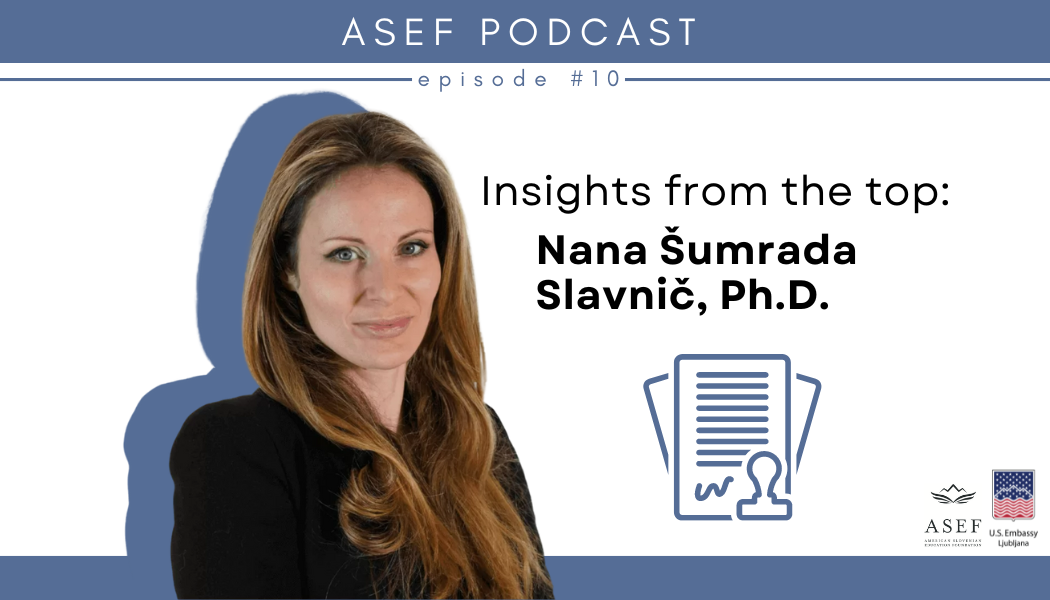 Get to know the ASEF Podcast guests [Episode 10]
The new episode of the ASEF Podcast hosts Nana Šumrada Slavnič, Ph.D., Vice President of Legal Affairs at Outfit7. On the podcast, she discussed leadership and expertise, the importance of values and kindness, taxation in Slovenia, and its impact on investments, talents, and startups.
Nana holds an LL.M. degree from Harvard Law School and later got a Ph.D. from Katholieke Universiteit Leuven. She has also worked at the European Court of Justice and PricewaterhouseCoopers. In 2012, she was the winner of the AmCham Top Potential of the Year 2012 competition that is organized by the American Chamber of Commerce in Slovenia.
Episode 10 is available to stream via https://rebrand.ly/ASEFPodcastEp10
This project is supported by the U.S. Embassy in Ljubljana.