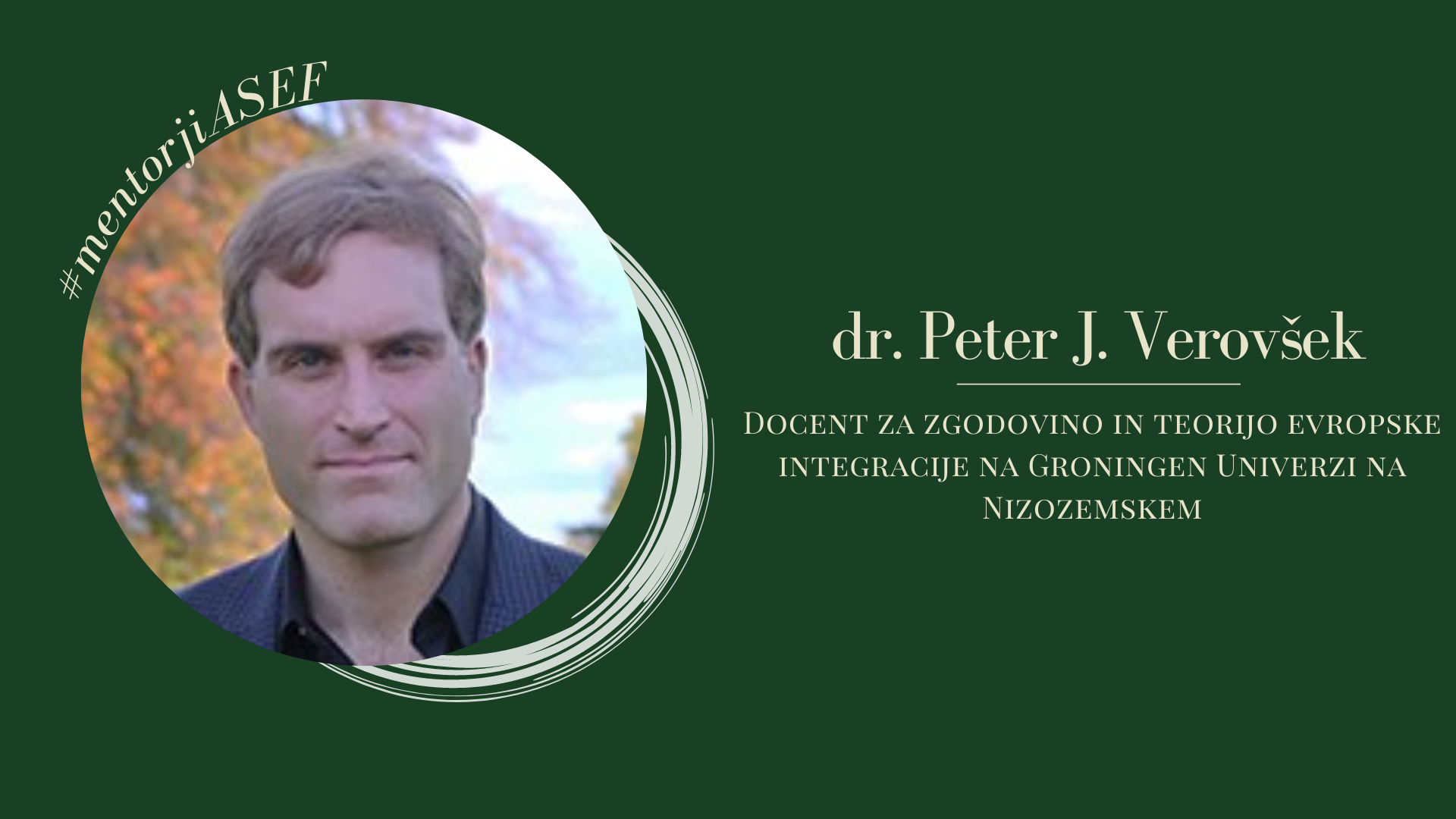 Get to know our ASEF Mentors – Dr. Peter J. Verovšek
This week we would like to introduce you to 𝗗𝗿. 𝗣𝗲𝘁𝗲𝗿 𝗝. 𝗩𝗲𝗿𝗼𝘃𝘀̌𝗲𝗸, Assistant Professor in History and Theory of European Integration, University of Groningen, Netherlands. He did his undergraduate studies in Politics and German at Dartmouth College and his MA and Ph.D. at Yale University. After his Ph.D., he taught social studies at Harvard University for three years before becoming a Lecturer in Political Science and International Relations at the University of Sheffield. As part of a British Academy Mid-Career Fellowship, he has been working on his new project on Jürgen Habermas as a public intellectual.
Dr. Verovšek is keen to work with students interested in 19th and 20th-century political theory, international political theory, critical theory, phenomenology and existentialism, transitional justice, and normative issues related to migration and the European Union.
A list of all mentors hosting Slovenian students abroad can be found here. ASEF mentors are highly motivated researchers who want to pass on their knowledge to younger generations and together with ASEF create a better future.
Applications for 𝗔𝗦𝗘𝗙 𝗥𝗲𝘀𝗲𝗮𝗿𝗰𝗵 𝗔𝗯𝗿𝗼𝗮𝗱 𝗙𝗲𝗹𝗹𝗼𝘄𝘀𝗵𝗶𝗽 are open until 𝗢𝗰𝘁𝗼𝗯𝗲𝗿 𝟮𝟯, 𝟮𝟬𝟮𝟮 at the link below.