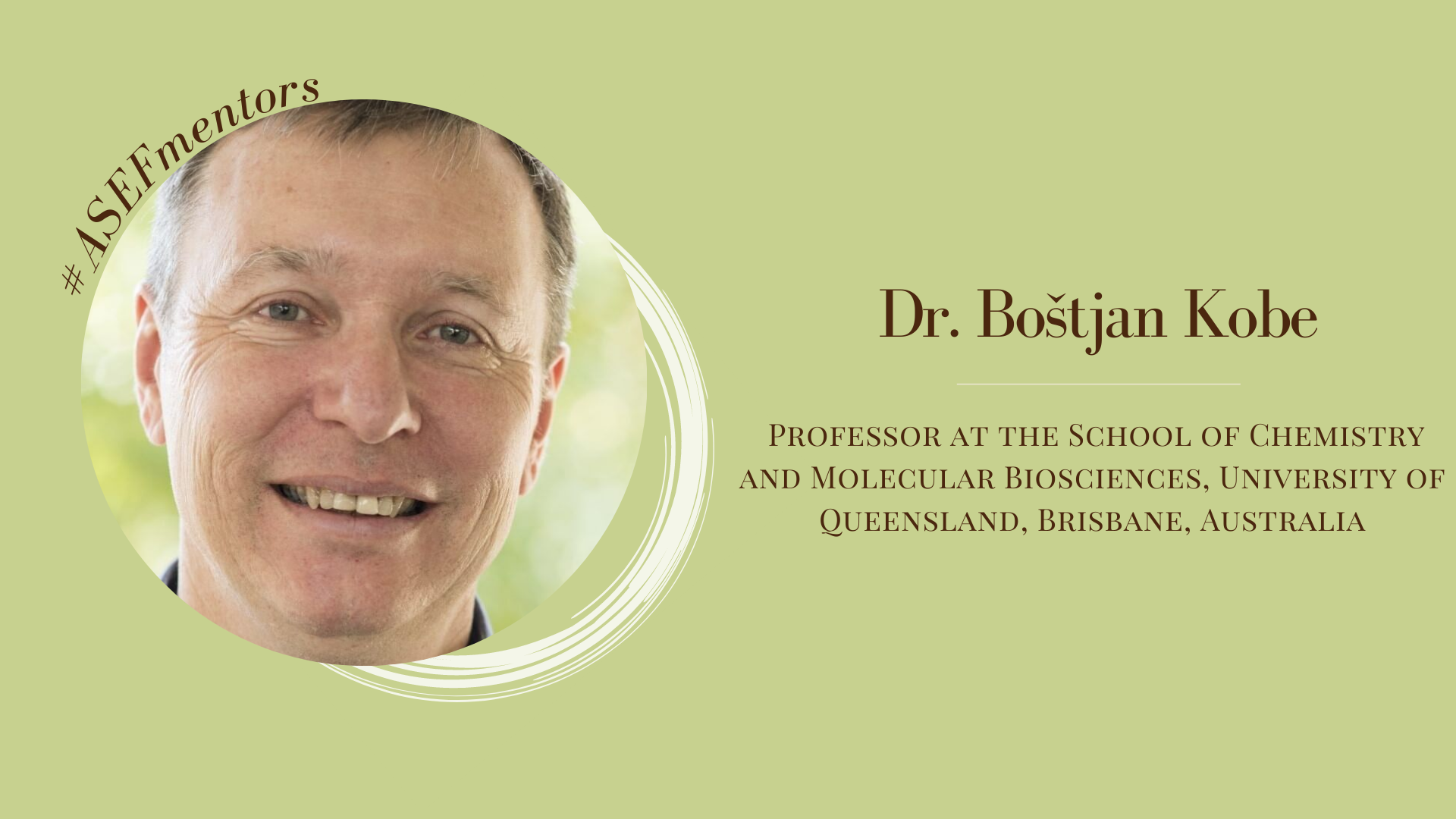 Get to Know ASEF Mentors – Dr. Boštjan Kobe
This week we would like to introduce you to one of our mentors in Chemistry and Biochemistry, dr. Boštjan Kobe. Dr. Kobe completed his undergraduate studies at the University of Ljubljana and his Ph.D. at the University of Texas Southwestern Medical Center in Dallas, USA. He worked as a postdoctoral researcher at St. Vincent's Institute in Melbourne, Australia, where he established his own laboratory in late 1997, focusing his work on applying structural biology approaches to understanding infection and immunity. In 2018, he became a Fellow of the Australian Academy of Science.
Dr. Kobe's research interests are protein structure and function, focusing on understanding the structural basis of intra- and intermolecular interactions. His current projects include structural genomics of macrophage proteins, understanding the mechanism and specificity of nuclear import, and the structural basis of signal transduction.
A list of all mentors hosting Slovenian students abroad can be found here. ASEF mentors are highly motivated researchers who want to pass on their knowledge to younger generations and together with ASEF create a better future.
Applications for ASEF Research Abroad Fellowship are open until October 23, 2022.