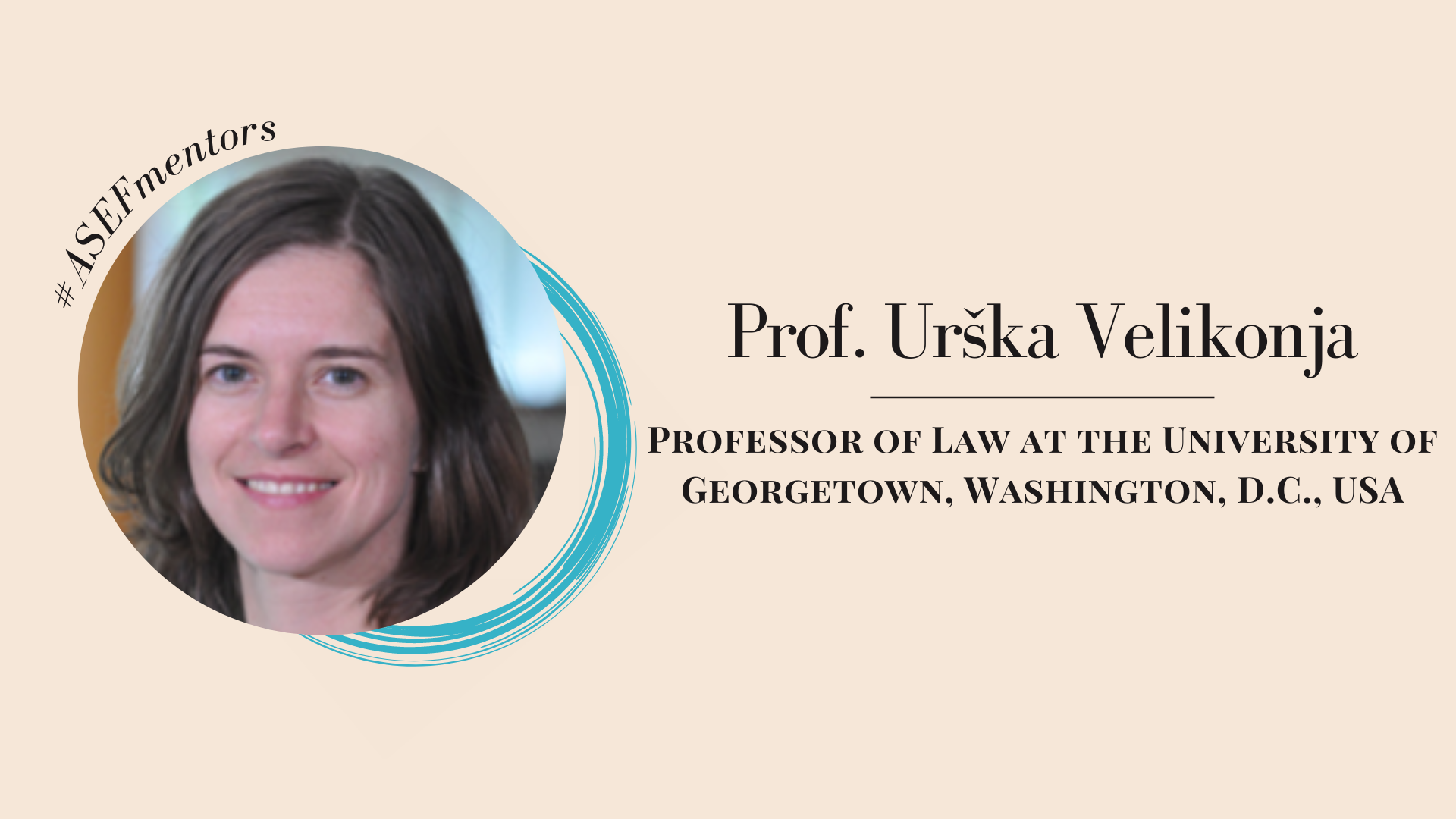 Get to Know ASEF mentors – Prof. Urška Velikonja
This time we would like to introduce you to one of our mentors in the field of law, 𝗣𝗿𝗼𝗳. 𝗨𝗿𝘀̌𝗸𝗮 𝗩𝗲𝗹𝗶𝗸𝗼𝗻𝗷𝗮. Prof. Velikonja graduated first in her class from the Faculty of Law of the University of Ljubljana in 2002, and received her LL.M. from Harvard Law School in 2003, 6 years later receiving her J.D. magna cum laude.
Prof. Velikonja teaches courses on securities regulation, securities enforcement, and contracts. She has compiled a database of all U.S. Securities and Exchange Commission enforcement actions, which now includes over 15,000 defendants and nearly thirty enforcement properties of each enforcement action. Based on this information, Professor Velikonja has authored a number of academic research papers on various aspects of SEC enforcement.
A list of all mentors hosting Slovenian students abroad can be found here. ASEF mentors are highly motivated researchers who want to pass on their knowledge to younger generations and together with ASEF create a better future.
Applications for 𝗔𝗦𝗘𝗙 𝗥𝗲𝘀𝗲𝗮𝗿𝗰𝗵 𝗔𝗯𝗿𝗼𝗮𝗱 𝗙𝗲𝗹𝗹𝗼𝘄𝘀𝗵𝗶𝗽 are open until 𝗢𝗰𝘁𝗼𝗯𝗲𝗿 𝟮𝟯, 𝟮𝟬𝟮𝟮.