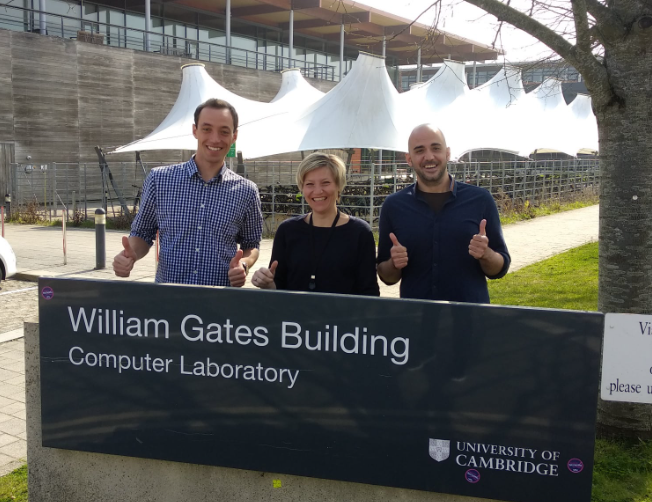 Gašper Podobnik's Research Visit to University of Cambridge
The 2020 ASEF Fellow from Slovenia Gašper Podobnik has just completed his research visit at the University of Cambridge, UK, where he worked in Prod. Dr. Mateja Jamnik's lab. He is very pleased that he got an opportunity to perform the research visit in person after postponing it for two years due to the Covid situation.
Gašper worked on a medical imaging project that is similar to his PhD topic. More specifically, he worked on a breast mass segmentation project, where the basic idea is to train a computer model to automatically find tumours on X-ray pictures of the breast (which are called mammograms). This was a part of a bigger project that aims to advance personalized cancer medicine with predictive models that could help clinicians make more informed treatment decisions for cancer patients.
Gašper describes the research visit as an excellent learning experience. Collaborating with radiologists, discussing new ideas, and finding solutions to technical problems to improve model performance was challenging but, at the same time, very rewarding.
He made the most of the weekends exploring the United Kingdom. He took his bike with him on the train and enjoyed incredible views from cliffs near Cromer and Brighton, and explored the city centres of London, Norwich, Ipswich, and others. Among all the trips, he most enjoyed the trip to Scotland with its beautiful Highlands and historic Edinburgh.
Gašper is thankful to Dr Nikola Simidjievski, Prof Pietro Liò, Prof Mateja Jamnik, and other research group members for a warm welcome and a fruitful collaboration. He is also very grateful to ASEF for making this amazing experience possible and to his ASEF buddy Urška Matjašec for plenty of useful tips and help along the journey.