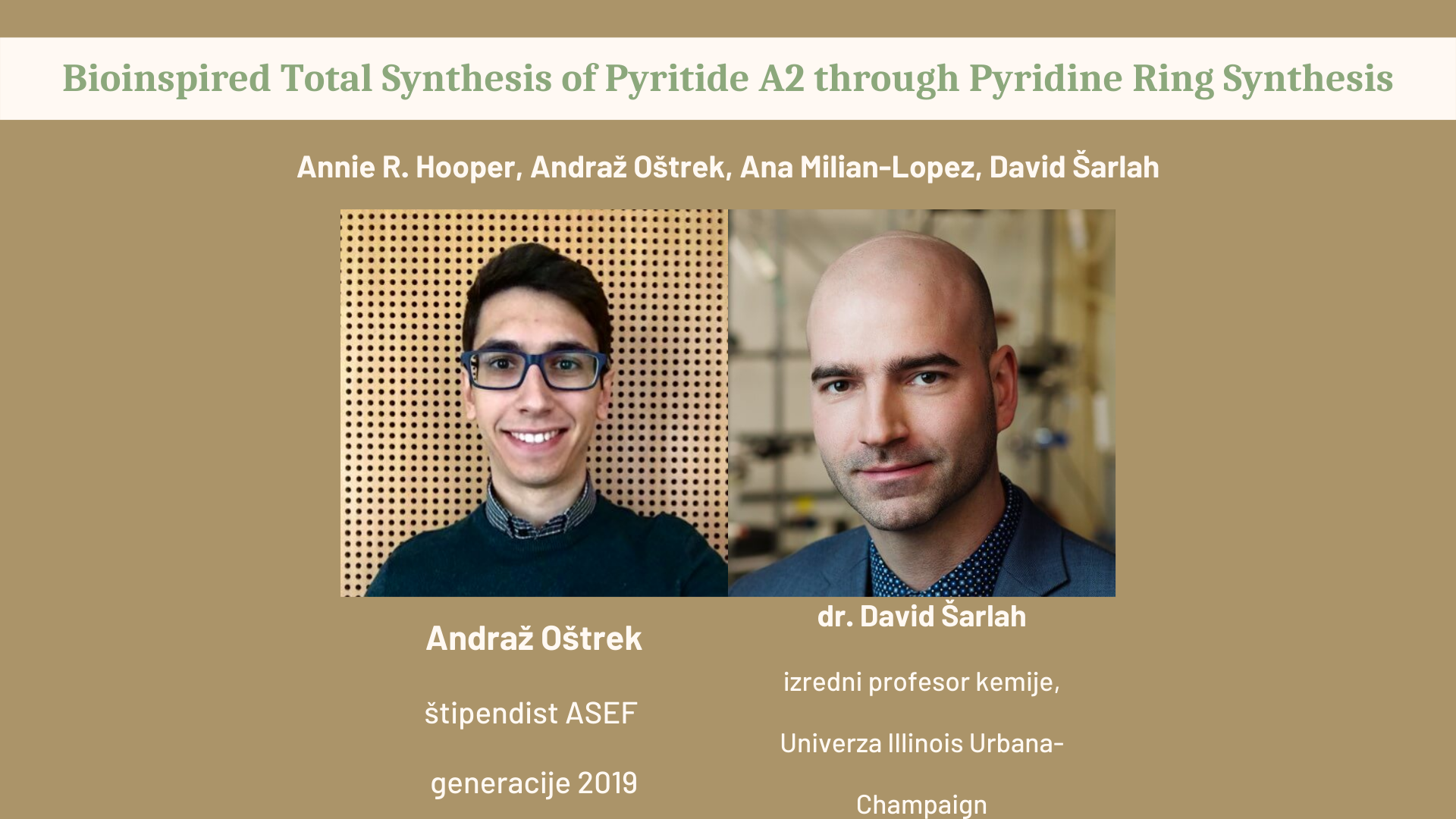 Fruitful collaboration between mentor and ASEF Fellow
Congratulations to Andraž Oštrek, 2019 ASEF Junior Fellow, and his mentor, dr. David Šarlah, on the publication of their paper titled "Bioinspired Total Synthesis od Pyritide A2 through Pyridine Ring Synthesis". The synthesis of pyritide A2 together with a unique method for pyridine synthesis is a topic that Andraž has been working on during his research visit with Dr. Šarlah at the University of Illinois Urbana-Champaign. You can read the paper here. 
Dr. David Sharlah is an Assistant Professor of Chemistry at the University of Illinois Urbana-Champaign, USA. The focus of Dr. Šarlah's research program is to advance the science of synthesis, with the overall aim of providing new solutions to problems encountered on the organic synthesis front.
We are delighted to see Fellows and mentors working together beyond the 10-week research visit and co-creating success stories together.
Apply for the ASEF Fellowship Research Abroad and create your own success story. Applications are open until October 23.