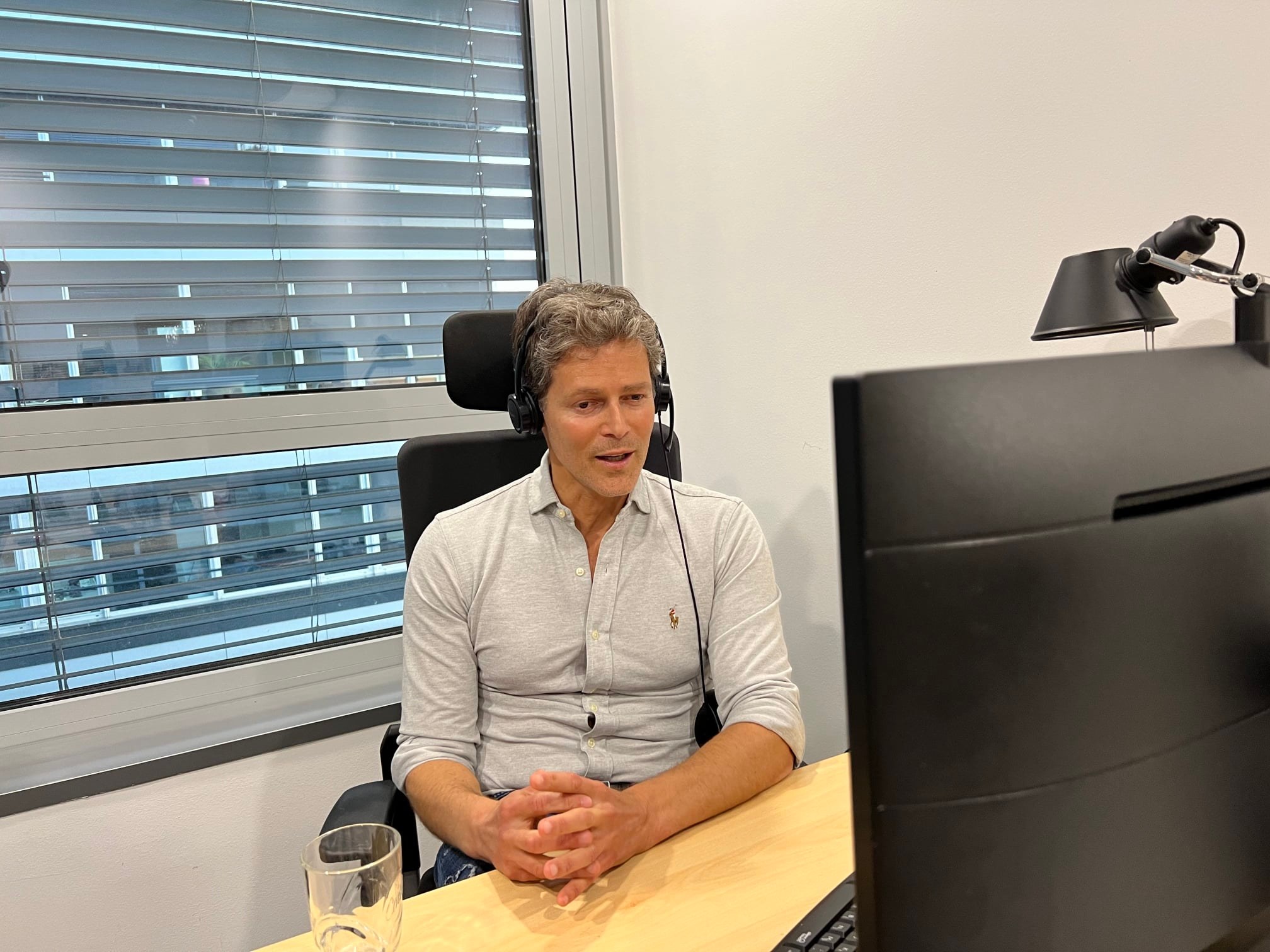 For a Top-level Model, Not Only Form is Enough, Content is Also Needed
On Thursday, April 28, ASEF organized an evening talk with Alen Kobilica, co-founder of the I See the Center and Indy & Pippa d.o.o., a parachutist and model.
The guest of the evening initially presented his first experience of modeling, when he was still a student at the Faculty of Sports in Ljubljana. As part of this, he presented in more detail how he was approached and invited to participate. For example, when he was still a student working as a tour guide, someone invited him to take part in Milan. When he received confirmation from Giorgio Armani, the path to a professional model then opened up for him. The conversation also touched on placing the profession of model in a broader social context and comparing the practice of the profession in different countries.
In 2009, Alen Kobilica lost his sight due to complications during surgery to remove the tumor. He has since started his career as a parachutist. In 2011, he founded the 'Vidim cilj' center, which aims to encourage the blind to engage in physical activity and engage in regular sports on a recreational and professional level. In 2016, the President of the Republic of Slovenia, Borut Pahor, awarded him the 'Apple of Inspiration' (Jabolko navdiha) medal for his work in society and inspiration for young people. Alen Kobilica is also a successful businessman. In his focus on sustainable living, nature and healthy food, he co-founded Indy & Pippa d.o.o., which markets products, more specifically ice cream, from organic ingredients and based on plants.
The whole event, which also included space for interesting questions asked by ASEF Junior Fellows, was moderated by Tim Prezelj, ASEF Junior Fellow Generation 2020.