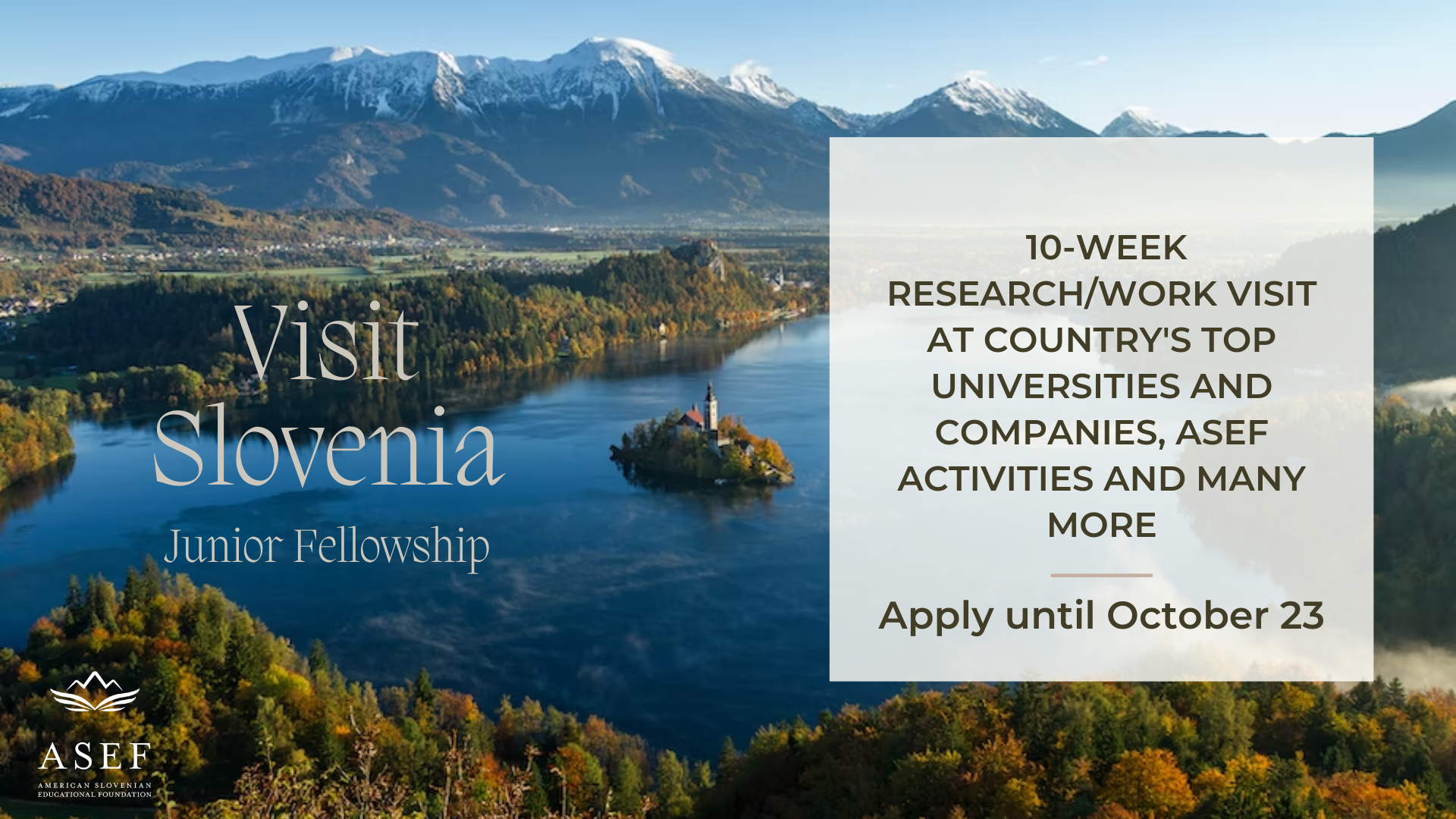 Find out More About ASEF Junior Fellowship Visit Slovenia
𝗩𝗶𝘀𝗶𝘁 𝗦𝗹𝗼𝘃𝗲𝗻𝗶𝗮 is a 𝗼𝗻𝗲-𝘆𝗲𝗮𝗿 𝗽𝗿𝗼𝗴𝗿𝗮𝗺 for young people of Slovenian heritage who can complete a 𝟭𝟬-𝘄𝗲𝗲𝗸 𝗿𝗲𝘀𝗲𝗮𝗿𝗰𝗵/𝘄𝗼𝗿𝗸 𝘃𝗶𝘀𝗶𝘁 to Slovenia, at the university, company or research institute, related to their field of study.
During the visit, Junior Fellows participate in activities, organized by ASEF, cooperate with other Junior Fellows and members of ASEF network. They also have the opportunity to explore Slovenian culture and history, as well as improve their Slovenian language.
Fellows are encouraged to continue their research work with host mentor after the visit and spread the word about ASEF in their local Slovenian communities.
Applications for the 2023 Fellowship Program are open until 𝗢𝗰𝘁𝗼𝗯𝗲𝗿 𝟮𝟯, 𝟮𝟬𝟮𝟮.