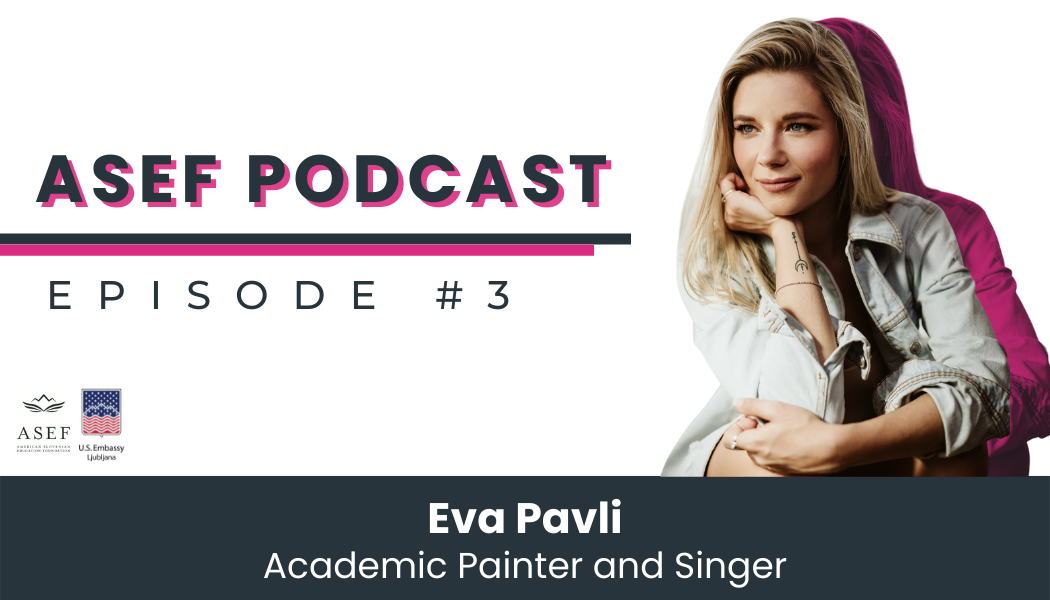 Eva Pavli on the Importance of Mutual Encouragement of Artists [ASEF Podcast]
Listen to artist Eva Pavli talk about the importance of mutual encouragement of artists and why she thinks this is extremely important in Slovenia. Eva Pavli, academic painter and singer, was the guest of the ASEF Podcast in episode 3.
Listen to the whole of episode 3 of the ASEF podcast to hear Eva Pavli talk about her artistic career path, what inspires her, her relationship to the Slovenian language and Slovenian slang, the position of artists in Slovenia, the mutual relations of Slovenian artists and much more.
The ASEF Podcast is supported by the U.S. Embassy in Ljubljana.