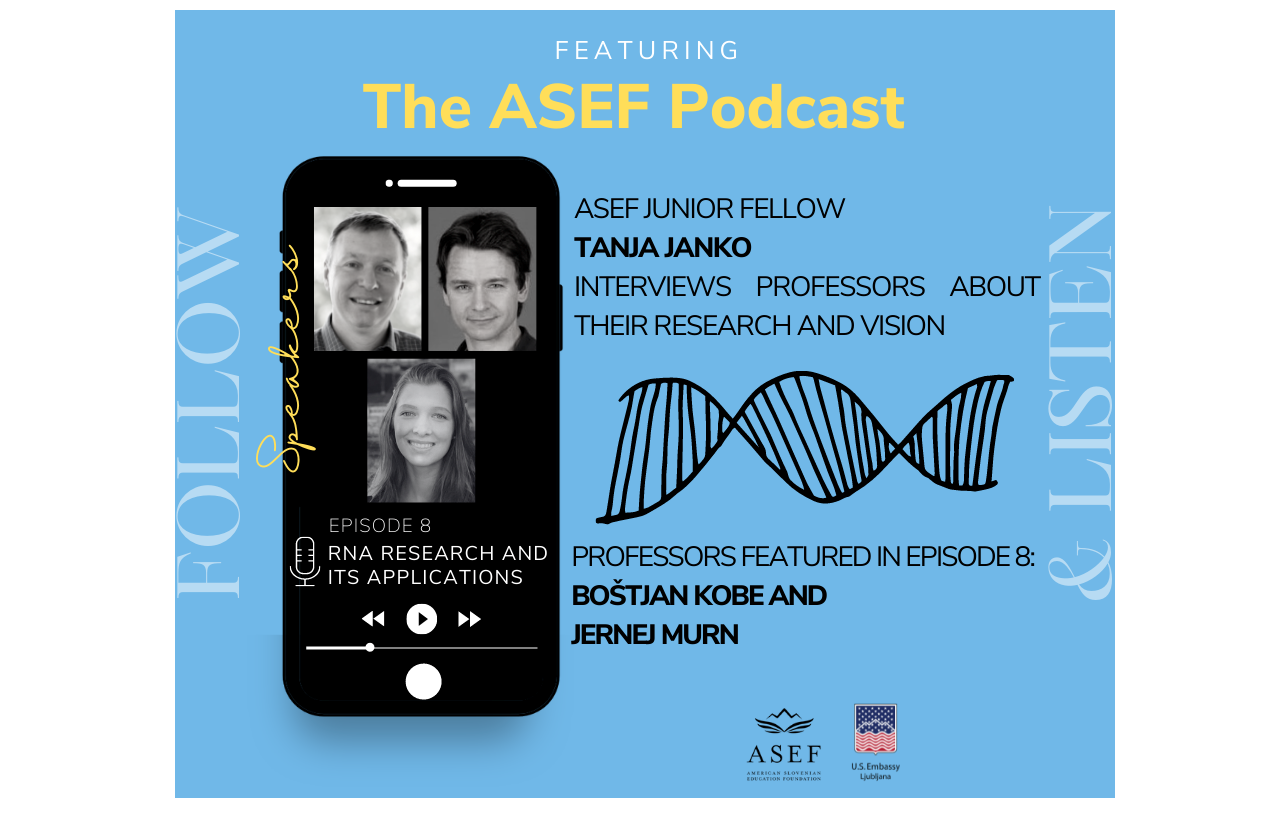 Episode #8 of The ASEF Podcast: Jernej Murn And Boštjan Kobe
Which one existed first: DNA or RNA? mRNA vaccines: how do they work? Can such vaccines be used to fight cancer?
In Episode 8, we talk with ASEF Professors Jernej Murn and Boštjan Kobe. Listen as they discuss RNA research and compare the possibilities of such research in Slovenia, the USA, and Australia.
Episode 8 of the ASEF Podcast is available to stream via this link.
This project is supported by the U.S. Embassy Ljubljana.