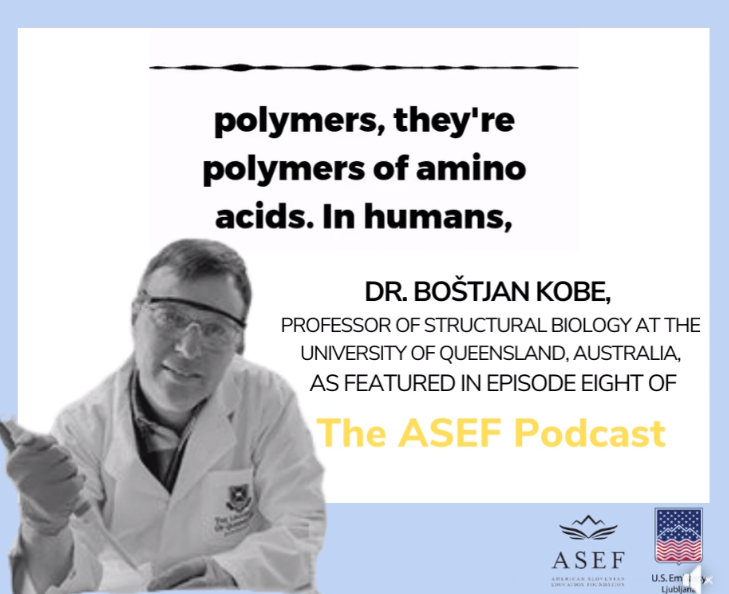 Episode #8 of The ASEF Podcast: Dr. Boštjan Kobe
ASEF Professor Boštjan Kobe spoke about his research and helped understand proteins in Episode 8 of the ASEF Podcast,
Prof. Kobe is a Professor of Structural Biology at the University of Queensland, Australia. Prof. Kobe has received many awards for his work, the newest of which are the ASBMB Beckman Coulter Discovery Award (2018) and became a Fellow of the Australian Academy of Science in 2018.
Episode8 of the ASEF Podcast is available for streaming here.
This project is supported by the U.S. Embassy Ljubljana.