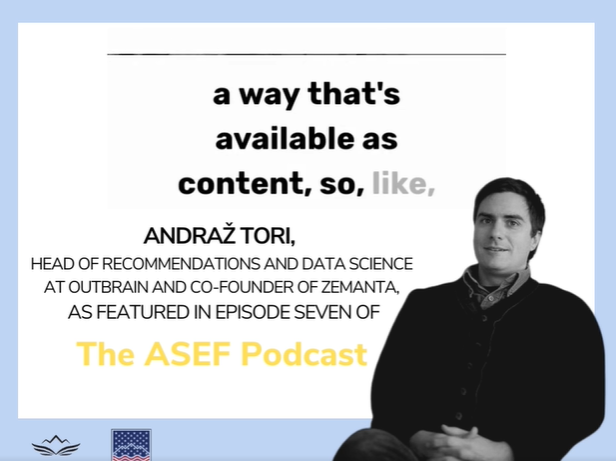 Episode #7 of The ASEF Podcast: Andraž Tori
Have you ever wondered what native advertising is? Listen to Andraž Tori in Episode 7 of the #ASEFPodcast.
Andraž Tori is Head of Recommendations and Data Science at Outbrain and the co-founder of Zemanta. Zemanta is the world's first multi-channel demand-side platform built for post-click behavior optimization.
Episode #7 of the ASEF Podcast is available for streaming via this link.
This project is supported by the U.S. Embassy Ljubljana.