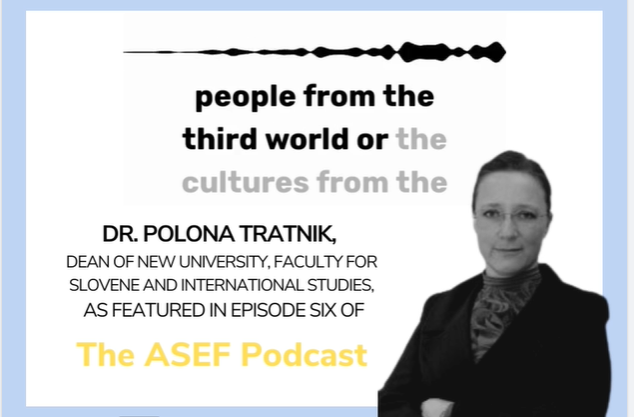 Episode #6 of The ASEF Podcast: Dr. Polona Tratnik
Dean Dr. Polona Tratnik spoke about art, precisely biotechnological art, in Episode 6 of the ASEF Podcast.
Dr. Tratnik is the Dean of the New University, Faculty for Slovene and International Studies, where she is a full professor for philosophy and art, alongside she is a research councilor at Institute IRRIS for Research, Development, and Strategies of Society, Culture and Environment.
Episode #6 of the ASEF Podcast is available for streaming via link.
This project is supported by the U.S. Embassy Ljubljana.