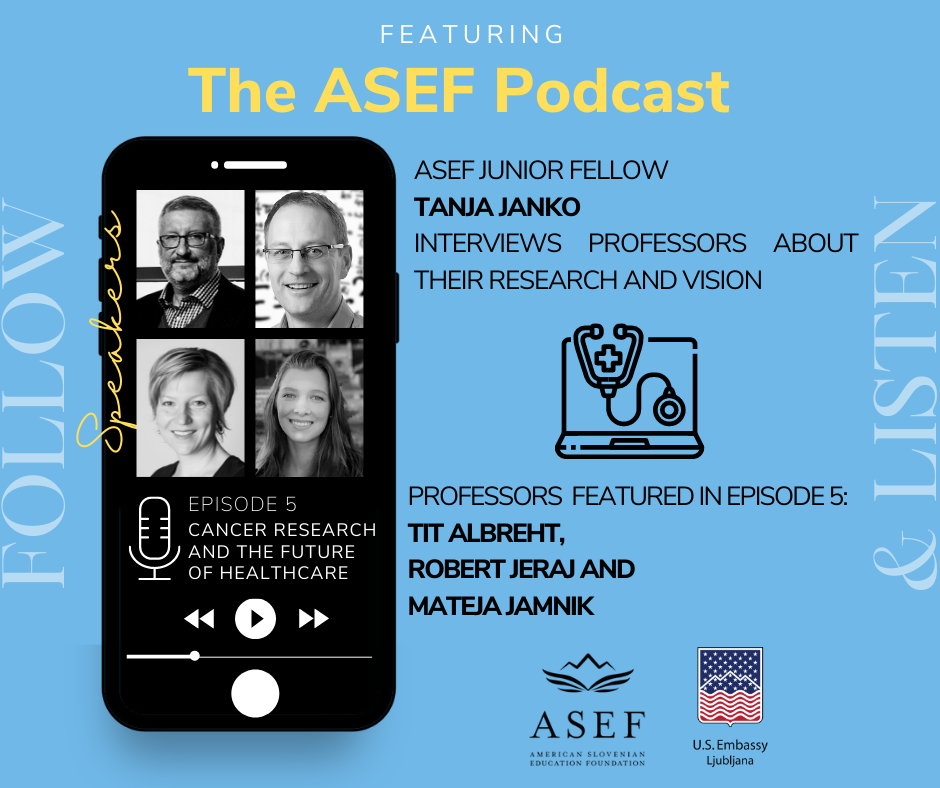 Episode #5 of the ASEF Podcast is available!
Tanja Jenko is graduate Student of Chemistry at the University of Zurich, hosted three worldwide renowned Slovene experts in the field of healthcare, with an emphasis on cancer research and prevention:
𝗧𝗶𝘁 𝗔𝗹𝗯𝗿𝗲𝗵𝘁 (Associate Professor of Public Health at the University of Ljubljana, and a member of the Scientific Committee of the European Public Health Association
𝗥𝗼𝗯𝗲𝗿𝘁 𝗝𝗲𝗿𝗮𝗷 (Professor of Medical Physics, Human Oncology, Radiology, and Biomedical Engineering at the University of Wisconsin, Madison)
𝗠𝗮𝘁𝗲𝗷𝗮 𝗝𝗮𝗺𝗻𝗶𝗸 (Professor of Artificial Intelligence, Department of Computer Science and Technology, University of Cambridge).
Episode 5 is available to stream via https://rebrand.ly/ASEFPodcastEp5.
The project is supported by the U.S. Embassy Ljubljana.