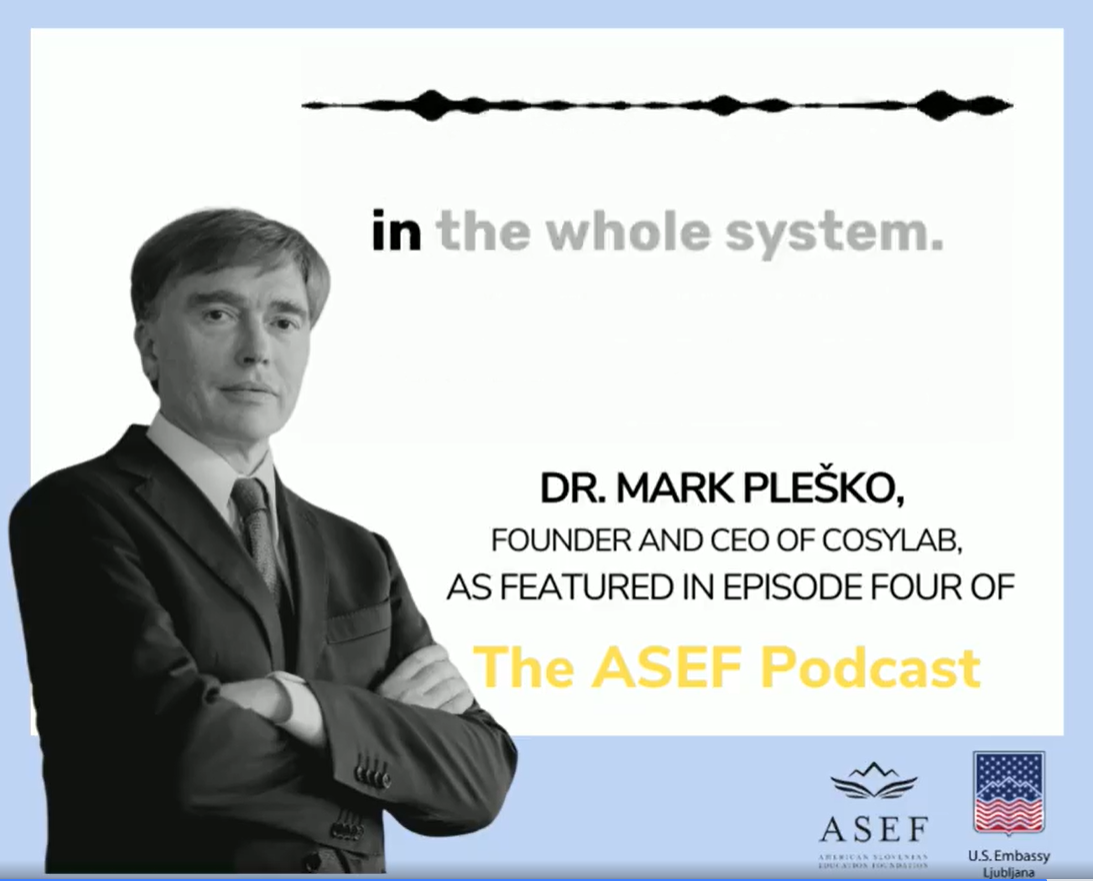 Episode #4 of the ASEF Podcast: Dr. Mark Pleško
Dr. 𝗠𝗮𝗿𝗸 𝗣𝗹𝗲𝘀̌𝗸𝗼, Founder and CEO of Cosylab, shared his personal story of founding Cosylab, a world-leading company specializing in control systems for particle accelerators, radio telescopes, and other physics facilities. Dr. Pleško went from obtaining a Ph.D. in Physics to be a very successful entrepreneur with branches located in Silicon Valley, Switzerland, China, Japan, and Sweden.
Episode #4 of the ASEF Podcast is available for streaming via link.
This project is supported by the U.S. Embassy Ljubljana.