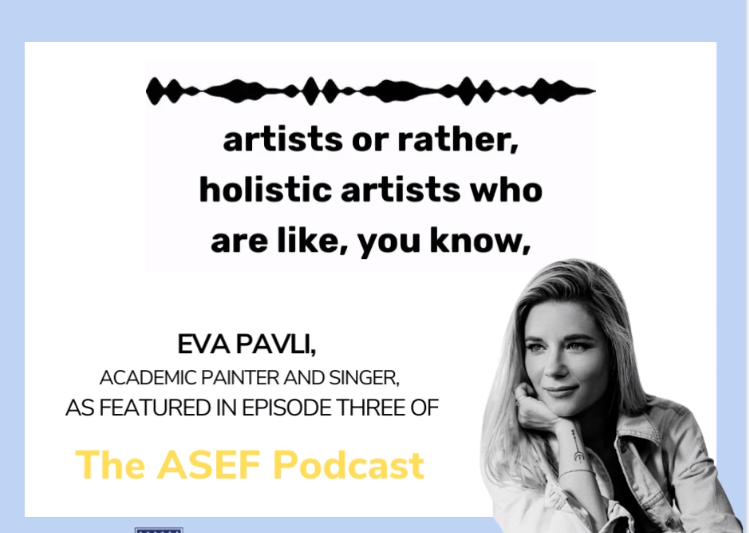 Episode #3 of The ASEF Podcast: Eva Pavli
Episode #3 of the ASEF Podcast was a special episode that featured a Slovenian artist. Eva Pavli is an academic painter and singer who brought a fresh outtake to the podcast by talking about art.
Episode #5 of the ASEF Podcast is available for streaming via this link.
This project is supported by the U.S. Embassy Ljubljana.