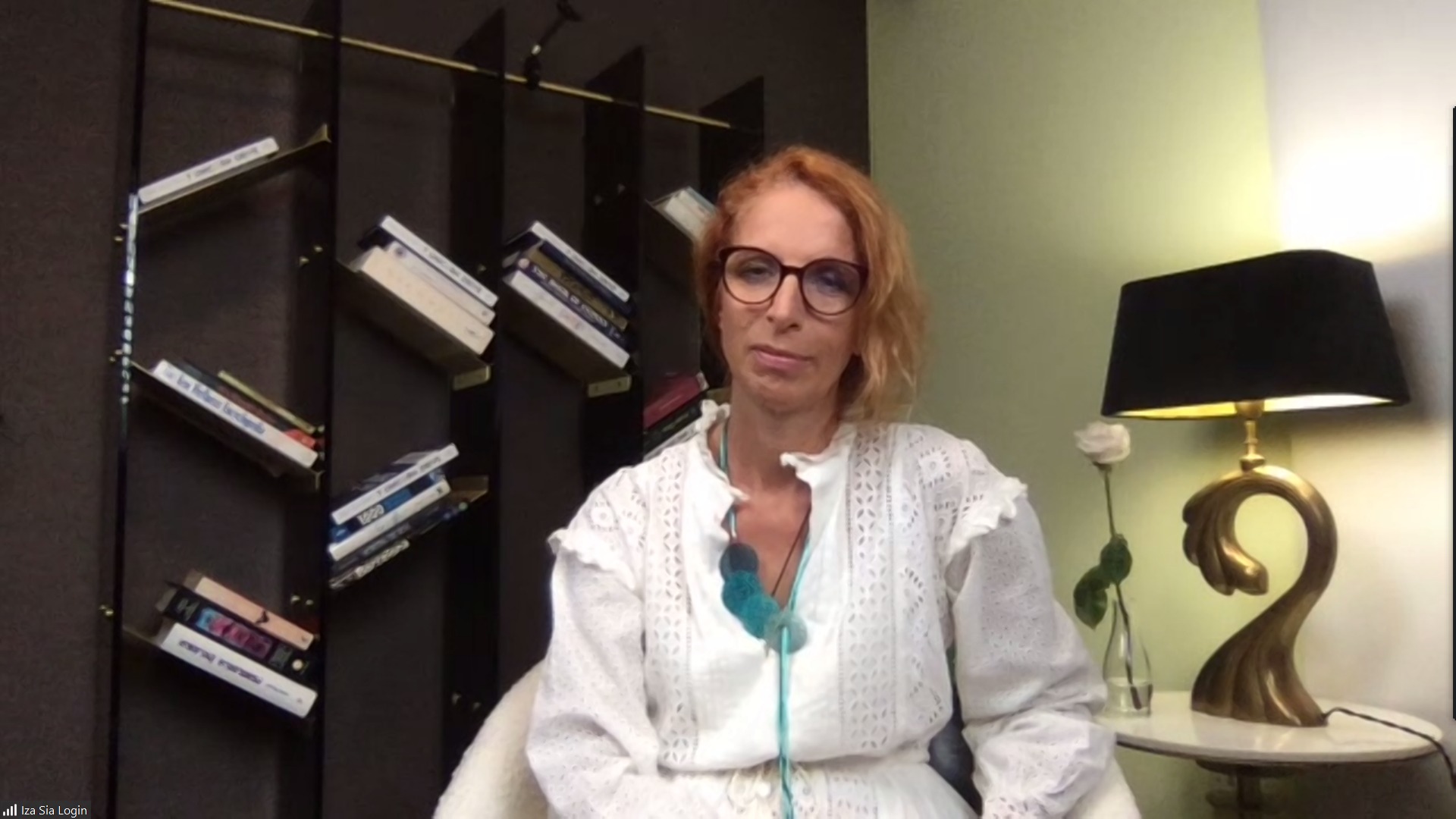 Entrepreneur Iza Login Shared Her Experiences And Advice With Young People From The ASEF Community
November 16, 2021 | 7:00 pm | Online
ASEF story in November hosted entrepreneur Iza Sia Login, best known for co-founding the successful company Outfit7 in 2009, known for creating Talking Tom & Friends. The conversation began with a revival of developments during her academic years and key milestones in her career development. As part of the latter, she offered some interesting insights from working time for Sandoz and Microsoft.
Later, the conversation moved thematically to Outfit7. Iza Sia Login pointed out in the conversation that for the path to success, it is necessary to make sure that all team roles are covered and that we work with people who have very different personalities. She said that in every company she co-founded or she worked in it, faced various challenges, and people always came first. He says good and positive energy is very valuable in a company.
At the end of the conversation, he focused on individual highlights of the Login5 Foundation, where he currently works. She brought her view to the fore through the prism of the technique of manifestation, that is, the technique of consciously creating the desired reality. He believes that everything that happens to us and we have, we manifest ourselves, which is not only true for business, but for life.
She agrees with the saying that the world rests on young people, so with awareness and consideration of intergenerational differences, he strives to pass on his knowledge so that the new generations to come can be even more successful.
The conversation with the guest was led by ASEF Junior Fellow Gašper Grad.