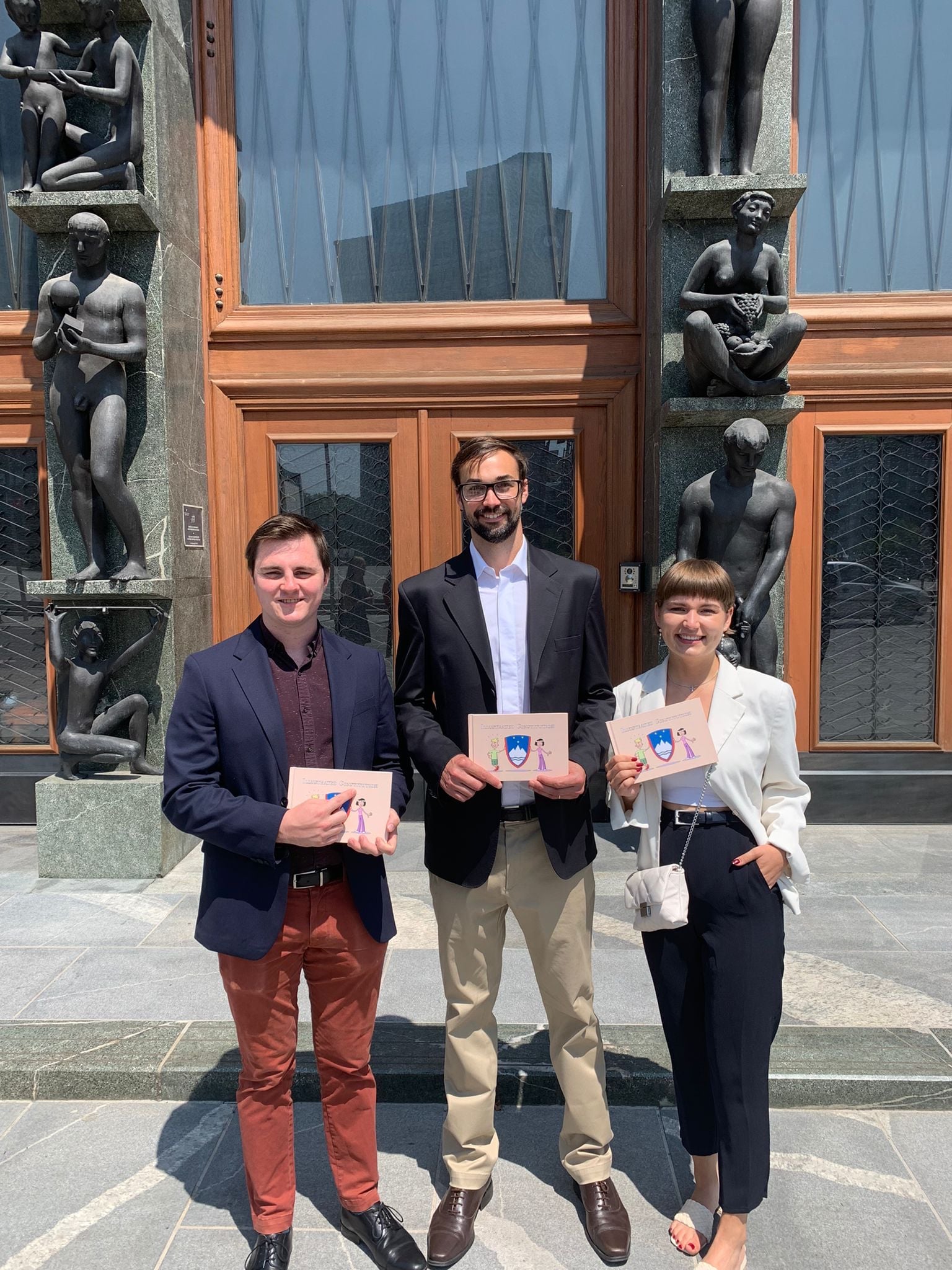 Dylan Gimpelj's Impressions of His Research Visit in Slovenia
Dylan Gimpelj, an ASEF Junior Visiting Fellow from Montreal, Canada, completed his research visit this past summer with professors Ddr. Klemen Jaklič and Dr. Jože Ruparčič of the Catholic Institute in Slovenia. Dylan, a student at the University of Montreal's Faculty of Law, performed a survey of Canadian jurisprudence to identify existing elements of Constitutional Pluralism in domestic Canadian law. Constitutional Pluralism is a (relatively) nascent legal theory predicated on the mutual respect and recognition of multiple constitutional orders in circumstances of overlap or conflict. Dylan hopes his research will contribute to the exploration of its application to various legal questions in Canada, such as the recognition of indigenous legal orders and federal-provincial relations.
Outside of his research work, Dylan often found himself exploring Slovenia's wonderful nature alongside friends and relatives, whether hiking up mountains, diving into emerald-green rivers, and even summiting Triglav in a fulfilling conclusion to his trip. He was able to spend time with extended family from across the country, an opportunity that otherwise would have been difficult without the generosity of ASEF and its supporters.
The research visit was made possible by ASEF and supported by the Urad Vlade RS za Slovence v zamejstvu in po svetu.