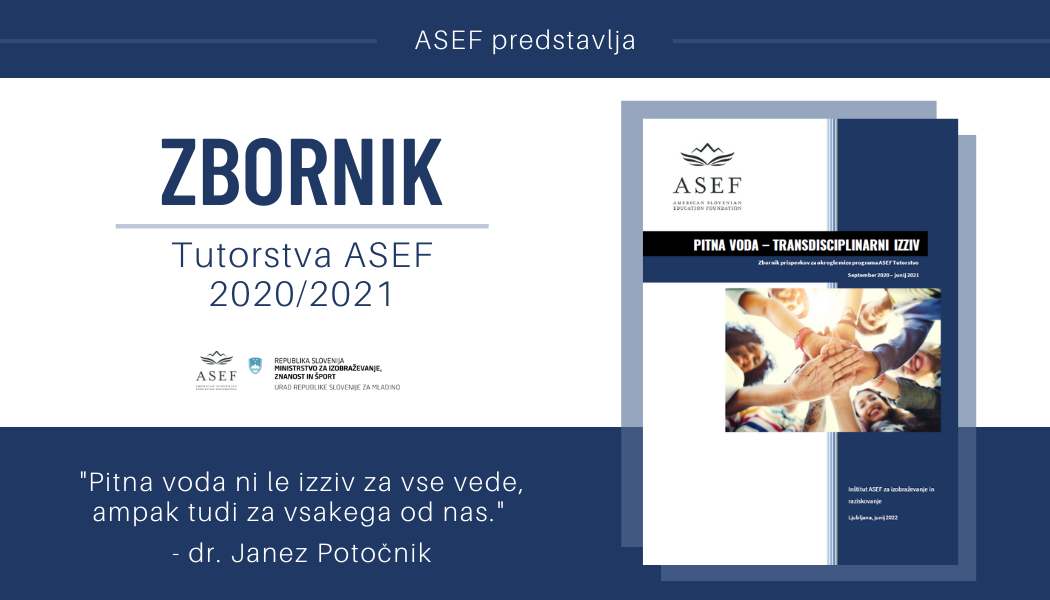 Drinking Water – a Transdisciplinary Challenge
We are happy to share the great news that this month the publication of the ASEF Tutoring program was published, which we are all proud of! This is the result of the work of Junior Fellows who participated in the program in the 2020/2021 academic year within tutoring groups and under the guidance of tutors.
The publication contains works by Junior Fellow from the fields of medicine, economics and law, chemistry, biochemistry and biotechnology, physics and computer science. Everything is connected by a common thread of a common theme – drinking water.
The publication include an address by dr. Rok Sekirnik, ASEF Tutoring Program Manager, and dr. Janez Potočnik, Co-Chair of the International Resources Panel of the United Nations Environment Program and former European Commissioner for the Environment.