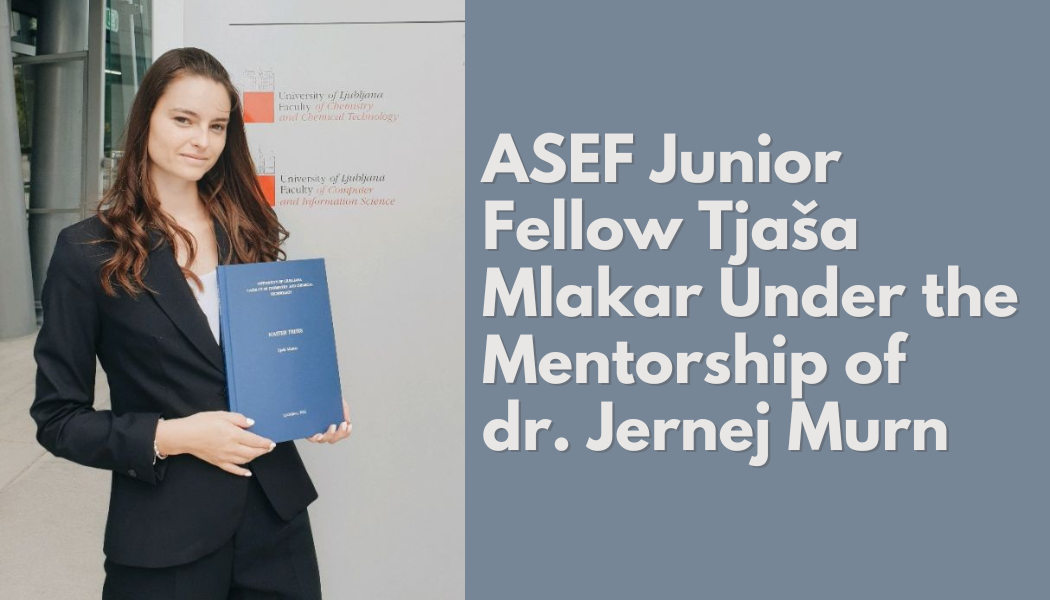 Dr. Jernej Murn Became a Mentor for the Master's Thesis of ASEF Junior Fellow Tjaša Mlakar
We are delighted when our Fellowship connects young researchers and professors around the world and leads to fruitful collaborations.
Tjaša Mlakar is a 2021 ASEF Junior Fellow who conducted her research visit under the mentorship of dr. Jernej Murn, assistant professor of biochemistry at the University of California, Riverside. In September, Tjaša received her Master's degree in Biochemistry from the Faculty of Chemistry and Chemical Technology, University of Ljubljana. Dr. Murn became the supervisor of her MSc thesis titled "The development of a novel method for tracking of circular RNAs in living cells." She carried out part of the research for her thesis during a 10-week research visit under the mentorship of Dr. Murn. 
Congratulations to both of them! Apply for the ASEF Fellowship Research Abroad by October 23 and create new opportunities for your research progress.