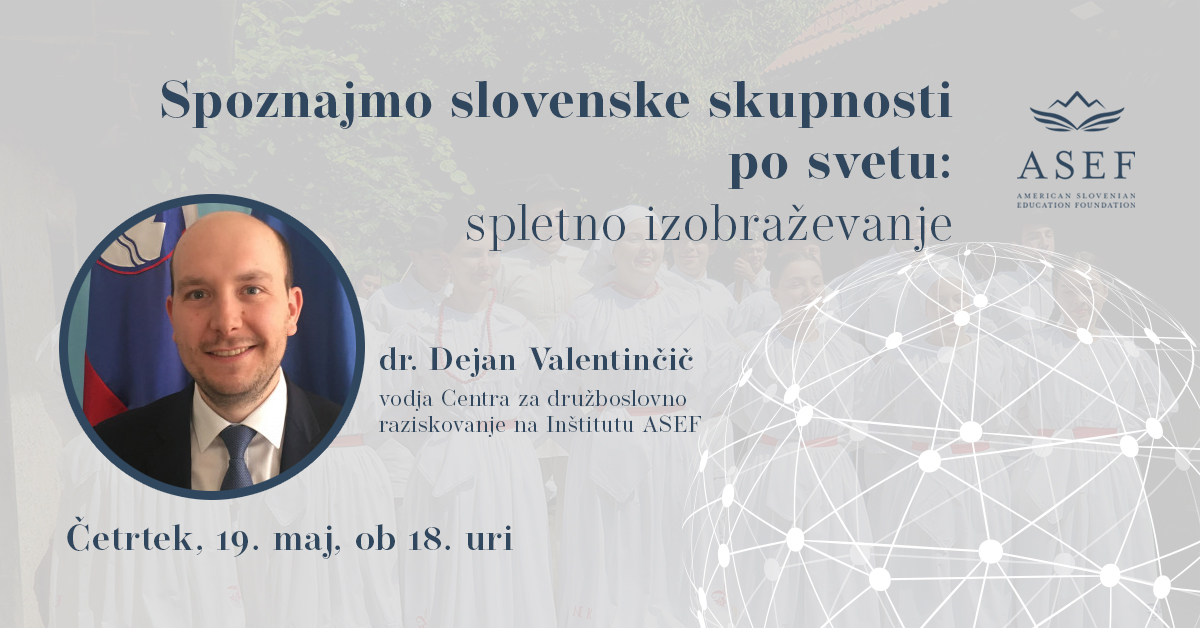 Dr. Dejan Valentinčič: Let's Get to Know Slovenian Communities Around the World
May 19, 2022 | 6:00 pm | Online
Did you know that about half a million Slovenes and persons of Slovene descent live outside Slovenia? Many Slovenes abroad and around the world are strongly connected and cooperate with each other and with the homeland. In this context, Slovene communities have been formed, which make an important contribution to the preservation and consolidation of Slovene identity, Slovene language and culture abroad. It is right to get to know them and understand them better.
You will learn more about the historical context of Slovenian emigration to the USA, Argentina and other countries around the world and about the establishment of Slovenian communities around the world and their activities in the online education about Slovenian communities around the world, organized specifically for the ASEF community. The lecture will be given by dr. Dejan Valentinčič, head of the Center for Social Research at the ASEF Institute, who is a great expert in this field.
You are all very well invited to participate, especially this year's generation of ASEF Fellows, who will have the opportunity to meet ASEF Fellows from abroad for the first time and participate in the interview processes for the selection of a new generation.
To facilitate the organization of the event, please confirm your participation in advance.