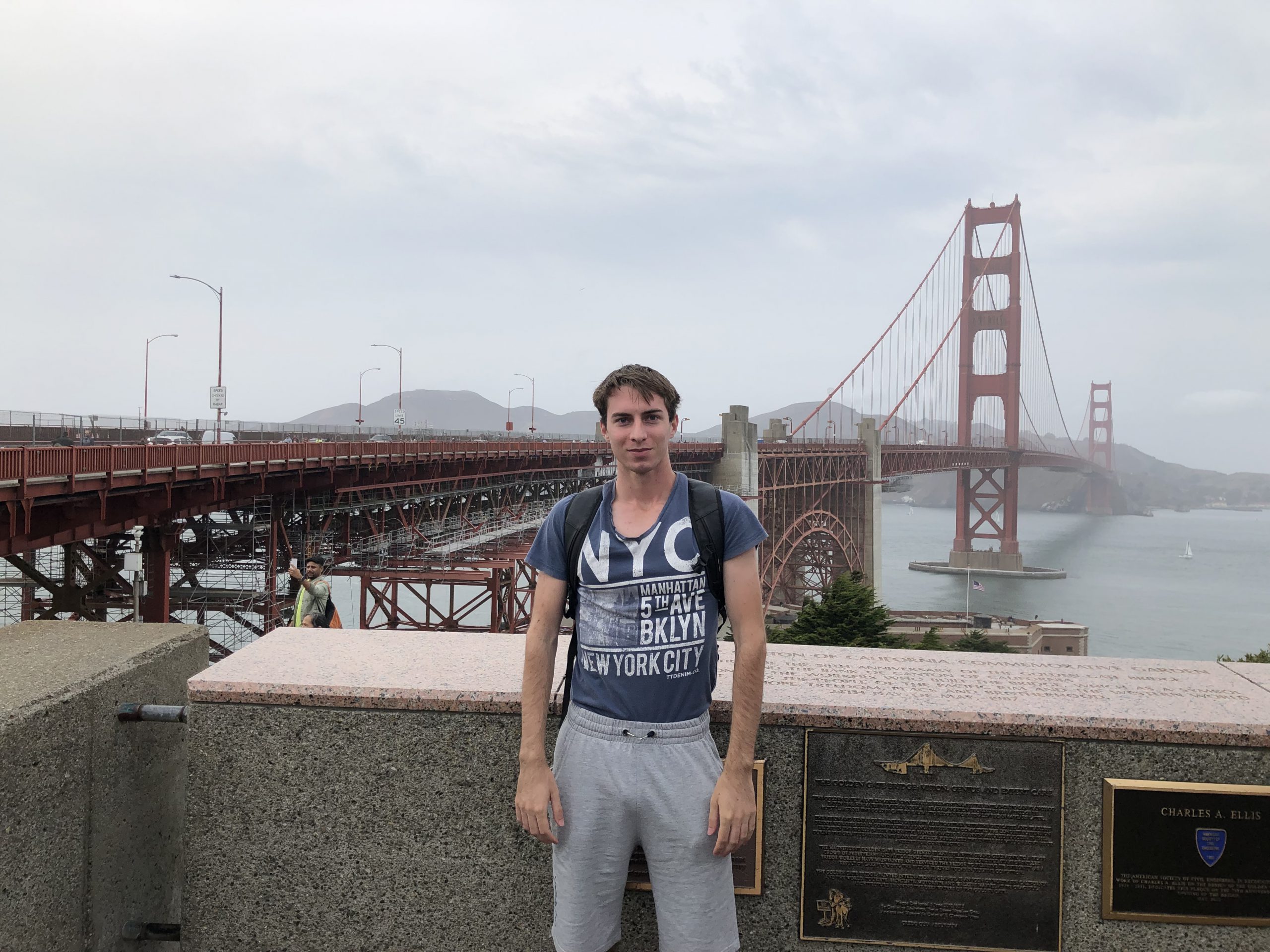 Domen Pregeljc, 2022 ASEF Junior Fellow, Reflects on His Research Visit in San Francisco
Domen Pregeljc, 2022 ASEF Junior Fellow, has recently completed his 10-week research visit in the laboratory of Prof. Andrej Šali at the University of California, San Francisco.
During his stay Domen was learning about integrative modeling using IMP, the Integrative Modeling Platform developed in the Sali Lab. In integrative modeling, one includes information from various experiments and computational models in an effort to construct as complete a model as possible. Domen was learning about a structural model of the SARS-CoV-2 Nsp2 and human Rap1Gds1 protein complex, which was constructed using data from cryo-electron microscopy, mass spectrometry, chemical cross-linking experiments and AlphaFold predictions. Identifying the structure of the complex could have important implications as the former protein is a potential drug target but its function remains largely unknown.
In his free time, Domen was exploring the Bay Area, which included visiting the infamous Golden Gate Bridge, Lombart Street, Fisherman's Wharf, Painted Ladies and much more. He was also hiking in the Muir Woods National Monument and visited Stanford University.
Domen is grateful to Prof. Andrej Šali for welcoming him in his laboratory and being generous with his expertise. He would also like to thank ASEF for awarding him the Junior Fellowship and enabling the research visit.