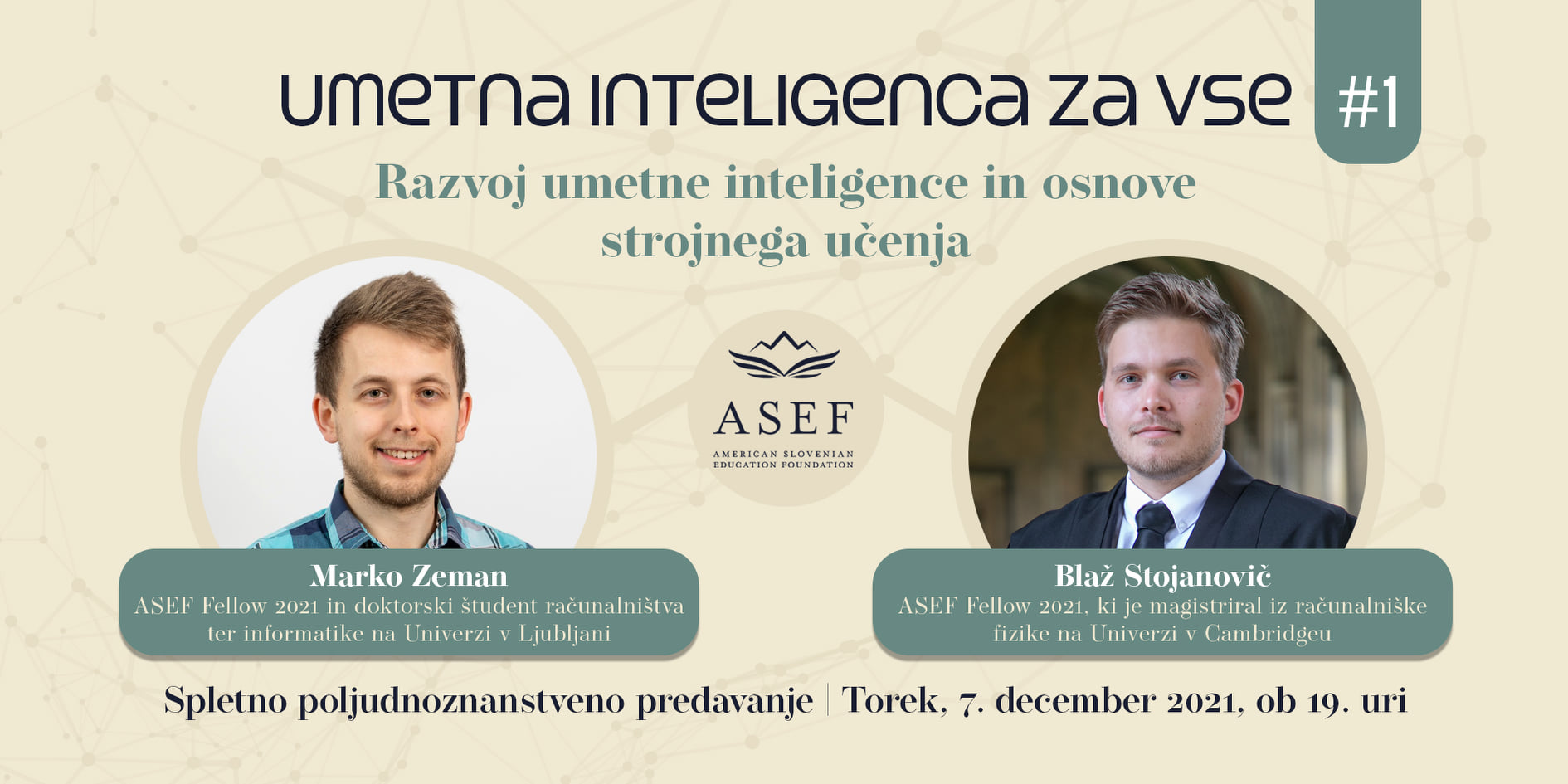 Do You Feel Like You Don't Understand Exactly What AI Is At All?
December 07, 2021 | 9:00 pm | Online
Do you think that they only talk about artificial intelligence everywhere? Do you sometimes feel like you don't understand exactly what it is at all? Don't worry – ASEF is happy to help you with this!
In December, ASEF organizes two popular science online lectures, in which it offers the opportunity to clarify the meaning of the term artificial intelligence and learn about the challenges of the future with the help of AJF Marko Zeman and AJF Blaž Stojanovič.
1. The lecture Artificial Intelligence for All # 1 will take place on Tuesday, December 7, at 7 pm on the topic of the development of artificial intelligence and the basics of machine learning: https://bit.ly/3wstv2m
2. The lecture Artificial Intelligence for All # 2 will take place on Tuesday, December 14, at 7 pm on the topic of modern methods, successes of artificial intelligence and future challenges: https://bit.ly/3kg1g1O