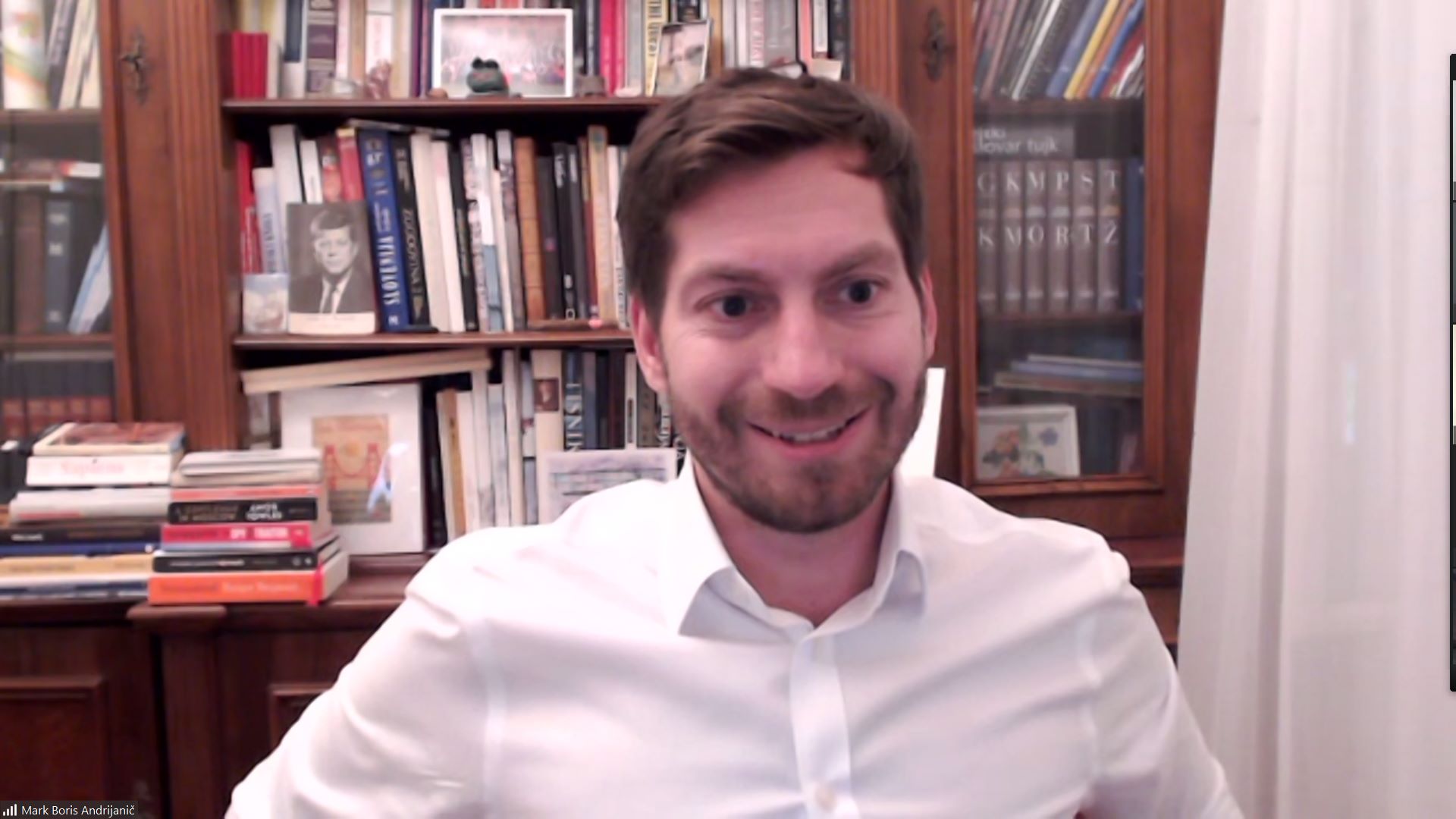 Digitalization Is a Fantastic Answer to Everything That Interests Me
As part of ASEF, on Wednesday, 13 October 2021, we had the opportunity to host Mark Boris Andrijanič, Minister of Digital Transformation. ASEF Junior Fellows learned more about the guest's career beginnings and factors that contributed significantly to their career development at the start of the ASEF Story event. The Minister said for himself that he has always been interested in a wide range of areas and various topics. He understands digitalisation as the point of contact that connects everyone and through which answers to the whole range of challenges can be offered, which is an element that attracts him a lot.
The conversation focused on the main milestones in his career, which led him to his current position, within which he strives to lay the foundations for Slovenia's digital development. The guest also highlighted his view on the current state of digitalisation in Slovenia and acquainted the audience with his vision for the future. However, there was no shortage of comparisons with examples of good practice arrangements abroad, where a guest who had previously worked for Uber as a researcher at the Martens Center for European Studies in Brussels and also as a consultant to the Sierra Leone government had amassed rich experiences.
He also confided to the ASEF Junior Fellows that he believes the appropriate approach to solving complex problems is to break it down into smaller challenges. Gradual treatment of the latter allows for greater flexibility in finding solutions and adapting to a changing context. Successfully solved challenges then encourage us to more easily overcome all major challenges and, last but not least, solve the whole problem we have faced.
A very pleasant, open and inspiring conversation with the main guest of the ASEF Story Marko Boris Andrijanič, followed by questions from young members of the ASEF community, was led by ASEF Junior Fellow Dagmar Nared.