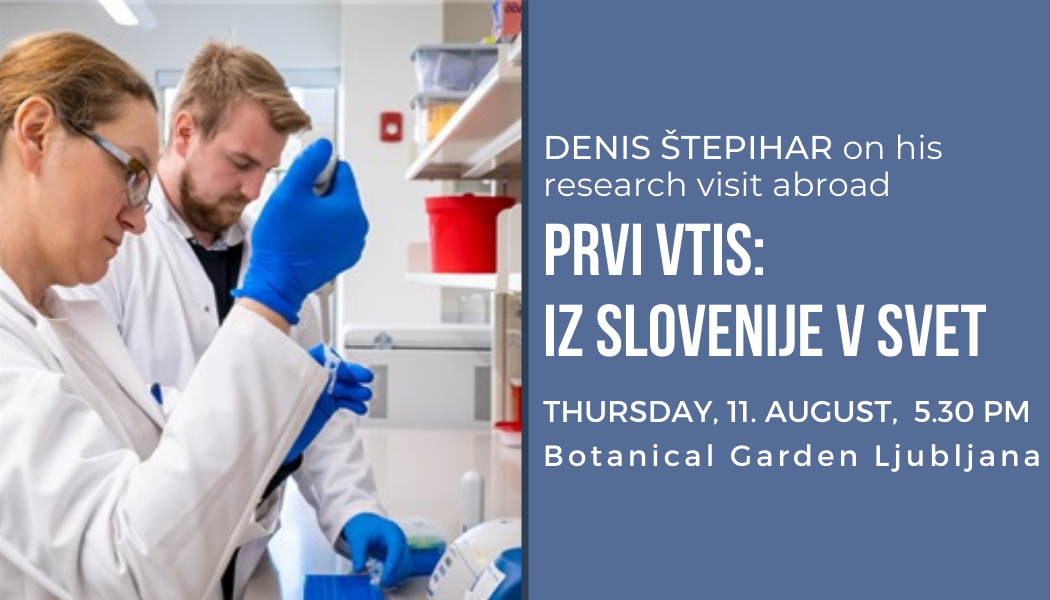 Denis Štepihar on his Experience Abroad
August 11, 2022 | 5:30 pm | Botanical Garden Ljubljana
ASEF Junior Fellow generation 2022 Deniš Štepihar is going to be speaking at an event about his experience with his research visit and sharing his tips for opportunities on such visits.
Denis went to Texas Tech University where he was mentored by doc. dr. Klementina Fon Tacer. He will be sharing everything about his experiences at the event Prvi VTIS 2022: iz Slovenije v svet.
When? Thursday, 11th of August at 5.30 PM
Where? Botanical Garden in Ljubljana.
We are inviting you to register for the event organized by the VTIS association, where you will be able to listen to Denis as well as other speakers with experience abroad and have the opportunity to get to know eachother and network.
Registrations are open here: https://www.eventbrite.com/e/385664712537.