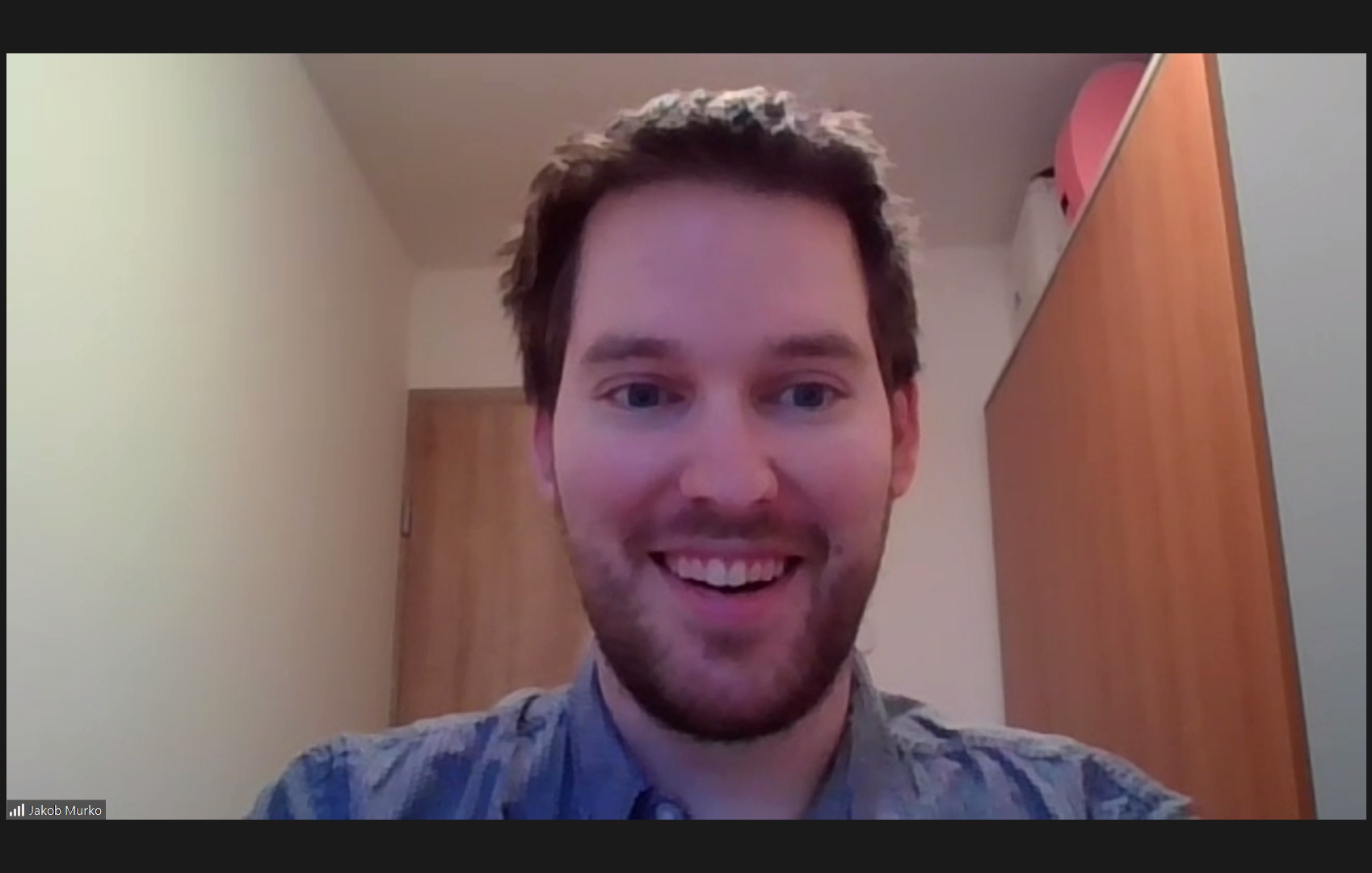 Putting Teaching Before Scientific Research
March 29, 2022 | 7:00 pm | Online
On Thursday, March 29, ASEF and Student organization of University of Maribor co-organised a popular-scientific ASEF Young Minds titled "Why do we need teachers?". The lecture was performed by ASEF Junior Fellow 2019, Jakob Murko, master of physics, who instead of pursuing an academic career decided to become a teacher of physocs at Diocesan Gymnasium Maribor.
The lecture firstly presented his ASEF research visit abroad under the mentorship of prof. Jure Leskovec at Stanford University, where he studied connections with different systemic events in Linux systems that are based on graph theory. After completing his visit and his master's degree, Jakob started his first job as a systematic engineer where he was part of a team working with high-performance computer HPC Maister. A year into his new job, he realized that working as a systematic engineer was not the right fit, so he decided to change his career path and become a high schoolteacher.
During the lecture, the lecturer presented some very interesting experiments, which he uses as motivation for students to learn physics as part of his current occupation. He also talked about the teacher's job outside the classroom, the challenges teachers faced during pnline schooling and practices for efficient teaching. Finally, he explained the reasons behind the decision to change his career from a scientist to a teacher and how to become a teacher without degree in education.
The event was moderated by Maruša Gorišek, ASEF Junior Fellow 2021, Klemen Zapečnik, a representative of the co-organizers of the event ŠOUM from Maribor, where our lecturer comes from, presented the activities of the student organization and the activities they offer for students.